New Fare and Restored Timetable: Changes in Aeroexpress Operation since 15 June
Jun 15, 2020
Starting from 15 June, a new unified 'Standard' fare is valid for trips with Aeroexpress. The regular timetable has been restored for all routes.
Beginning 15 June, a single ticket at the 'Standard' and 'Business Class' fare costs 300 roubles and 800 roubles, respectively. Previously, 'Standard' tickets cost 500 roubles, and the price of 'Business Class' tickets was 1,500 roubles. Thus, trips to and from the airport are now twice more cost-effective.
"In the current situation, our main priority is to provide passengers with a service that complies with all safety criteria and is affordable. To make trips more beneficial and fares more convenient and easier for passengers, we have decided to reduce ticket prices. We have developed a unified fare with the best value for money, that suits both single travellers and those who travel with a company," said Alina Bisembaeva, CEO of Aeroexpress.
From 15 June, the regular Aeroexpress timetable is restored for the Sheremetyevo and Vnukovo routes. Trains run between the Belorussky Rail Terminal and Sheremetyevo Airport at 30-minute intervals: from 05:35 to 23:35 to the airport and from 05:15 to 23:45 from the airport. Trains serving the Vnukovo route depart in both directions every hour, between 07:00 and 23:00. The regular timetable was restored for the Domodedovo route on 8 June. Trains run at 30-minute intervals.
For passengers' convenience, Aeroexpress will be providing shuttle buses between the Aeroexpress terminal and Terminal B at Sheremetyevo Airport from 15 June to 15 July, due to the passage between the airport terminals being temporarily closed. Buses will depart from the rail terminal to Terminal B every 30 minutes from 06:15 to 00:45 and in the opposite direction from 07:30 to 00:15.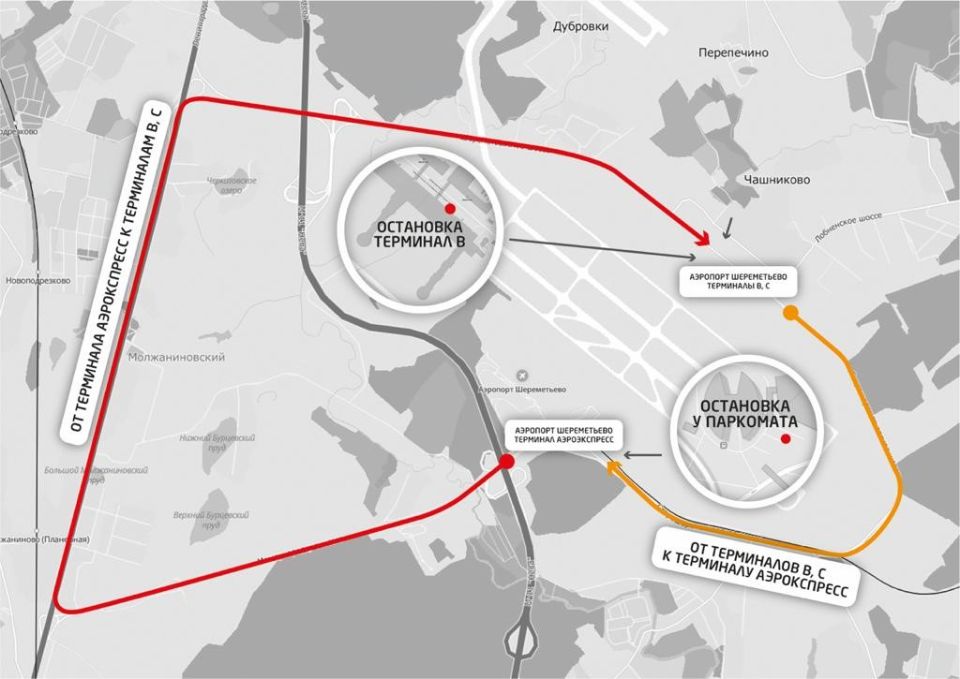 Aeroexpress is observing all the required public health measures to ensure passengers' safety. All Aeroexpress trains and passenger terminals are sanitized three times a day. The air in double-decker trains is regularly disinfected by antibacterial lamps embedded in climate systems. Portable antibacterial lamps are used for the daily disinfection of single-decker trains.