Aeroexpress app: planning your journey just got simpler!
Aeroexpress has launched its own mobile app. The application is already available for download on the App Store (for iOS) and Google Play (for Android) users.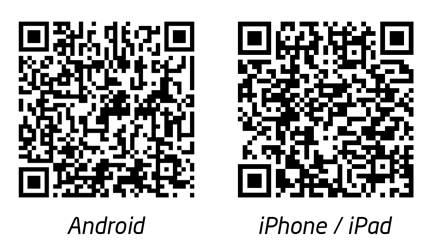 The app enables users to purchase tickets online without having to print boarding passes. In order to pass through the turnstiles at the airport, simply place your mobile phone or tablet device with the ticket's QR-code face down on the reader.
The Aeroexpress app is ideal for the busy traveller on the go.
It is an indispensible guide for your journeys.
With the Aeroexpress app, travelling couldn't be simpler! It is both fast and extremely convenient for passengers.
The Aeroexpress app allows users to instantly purchase Aeroexpress tickets, gain access to the latest information on flight departures and arrivals at Moscow airports, and also consult timetables and terminal location maps.
The Aeroexpress app consists of five easily navigable sections enabling users to quickly purchase tickets.
Purchase
IIn this section passengers select the date of travel, number of tickets, and fare type. The following fares are available for app users: Standard, Advance, Round-trip, Duo, Duo Round-trip, Family & Friends, Family & Friends Round-Trip and Business Class. Once these selections have been made, preliminary information about the ticket is displayed.
Payments are made via the RURU payment system. The Aeroexpress mobile app provides two payment options:
- Visa, MasterCard, MIR and JCB
- Payments from the user's mobile phone balance (Beeline, Megafon, MTS and Tele2 mobile operators).
When selecting a payment method, the user must agree to the ticket purchase terms and conditions, which can be accessed with just one click. If payment is by bank card, the following fields need to be completed: card number, cardholder (name and surname), expiration date, phone number, and email. Finally, the user will be asked to enter their 3-digit card verification value (CVV2) to complete the payment process.
My tickets
The purchased ticket will be available in this section, which also displays key information regarding your journey: city where the journey is made, direction, date and time, fare, number of tickets purchased for any one journey, as well as a QR-code which you will need to pass though the turnstile at the airport. Information on previous journeys can also be viewed in the corresponding subsection.
Train timetable
In this section, users can consult the Aeroexpress train timetable by selecting the required airport (Vnukovo, Domodedovo, or Sheremetyevo). Information on any changes introduced to the timetable will be visible in the same section.
Flight timetable
In this section, passengers have access to essential information regarding their flight (date, time according to the timetable, airline code, flight number, direction, terminal, and flight status) by entering a flight number or flight destination.
«User account»
All personal data required to purchase Aeroexpress tickets will be stored in the User account section, which also contains information on e-ticket terms and conditions, fares and travel regulations, conditions for discounted and free travel, as well as location maps of Aeroexpress terminals at Moscow airports.
Have a pleasant journey! Save time with the Aeroexpress app!