Joint transport hub
The Aeroexpress rail terminal at Sheremetyevo airport is a unique five-storey railway facility and the only one of its kind in Russia. Covering 50,000 square metres, this is a joint transport hub that connects Sheremetyevo terminals F, E, and D.
This full-featured complex at Sheremetyevo hosts many people every day. Thanks to service comfort and convenience, the number of passengers using the terminal is sustainable and continues to grow.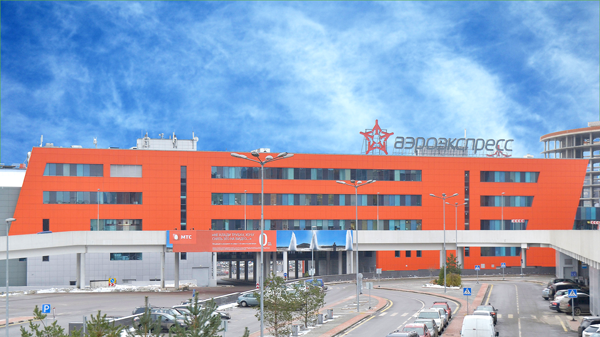 According to the general Sheremetyevo development plan until the year 2030, the Aeroexpress terminal is the centre of airport infrastructure and business activities (South Terminal Complex - Terminals D, E, and F).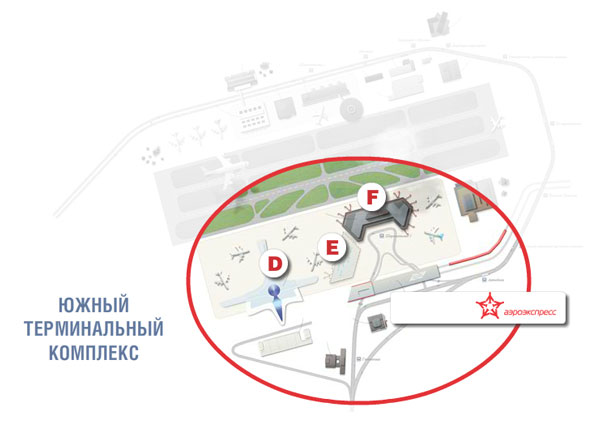 The Aeroexpress terminal is connected with the centre of Moscow (Belorussky Rail Terminal) by direct railway links. Approximately 15,000 people travel along the route between Belorussky Rail Terminal and Sheremetyevo Airport every day.
Trains run from the centre of Moscow (Belorussky Rail Terminal) to the airport every 30 minutes.
Aeroexpress rents out the following facilities:
Facilities for stores and food services covering 30 to 200 m2;
Offices covering up to 200 m2;
Storage and utility rooms from 30 to 1,000 m2;
Spots for vending machines and ATMs

The Aeroexpress terminal is visited by:

Aeroexpress passengers
People who are meeting or seeing someone off
Airport employees
Customers of the Air Express (Vozdushny Express) capsule hotel, located at the terminal

Benefits for tenants

Facilities to rent with an area of 30 m2 and more
The lowest rental rates offered at airports of the Moscow region
Flexible discounts
24-hour security and video monitoring
Discounted tickets for tenants to travel by comfortable Aeroexpress trains
Many commercial facilities are situated right on the passengers' way to the platforms, where Aeroexpress trains depart from and to the airport terminals.

Contact details

Aeroexpress is pleased to cooperate with tenants. Should you be interested, please fill in an online application, send you inquiries to , or call us at +7 985 844-30-30.