Aeroexpress Tour for Moscow Metro's Crew 35
Jan 21, 2019
Members of Crew 35, the personal growth and professional orientation club for children of the Moscow Metro's employees, visited the Aeroexpress depot.
During their visit, the guests explored the company's trains, heard about the processes involved in maintaining, repairing, and operating double-decker trains, and also found out about some peculiarities of the locomotive crews' work and training.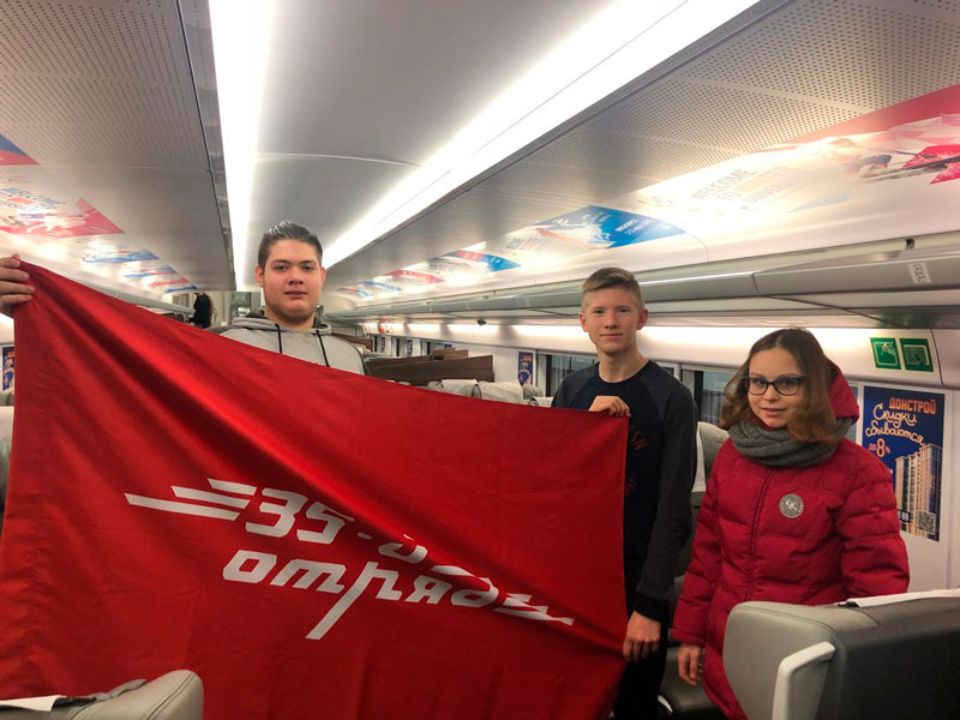 Crew 35 is the Moscow Metro's unique project designed for its employees' children. Teachers, psychologists, career counselling specialists, and current metro employees work with children attending the club. They show youngsters how the metro operates and why every person involved in the operating process matters.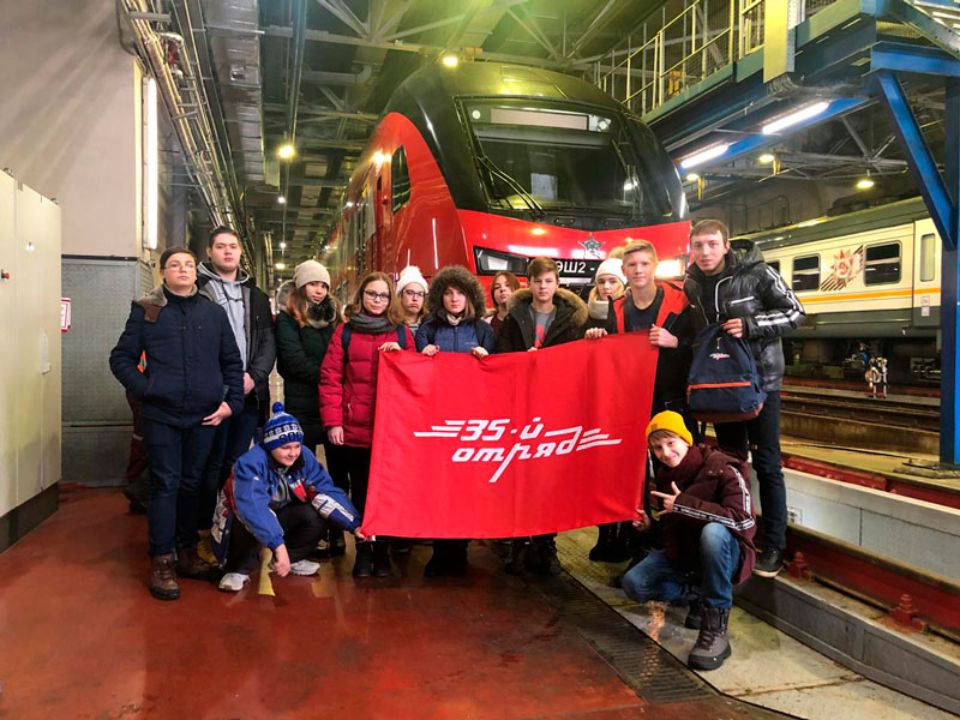 This Aeroexpress depot tour played an important role in expanding children's professional interests and views. Teenagers planning to link their future careers with railway transport had a chance to watch the workflow at the Aeroexpress depot, examine the driver's cabin in a modern train, see what work conditions they can expect and might have even met their future colleagues.