Aeroexpress and Vnukovo Offer Tour for Mom Bloggers and Their Kids
Nov 30, 2018
Before launching the new campaign called One-Rouble Rides for Kids, Aeroexpress and Vnukovo Airport held a special tour for parents.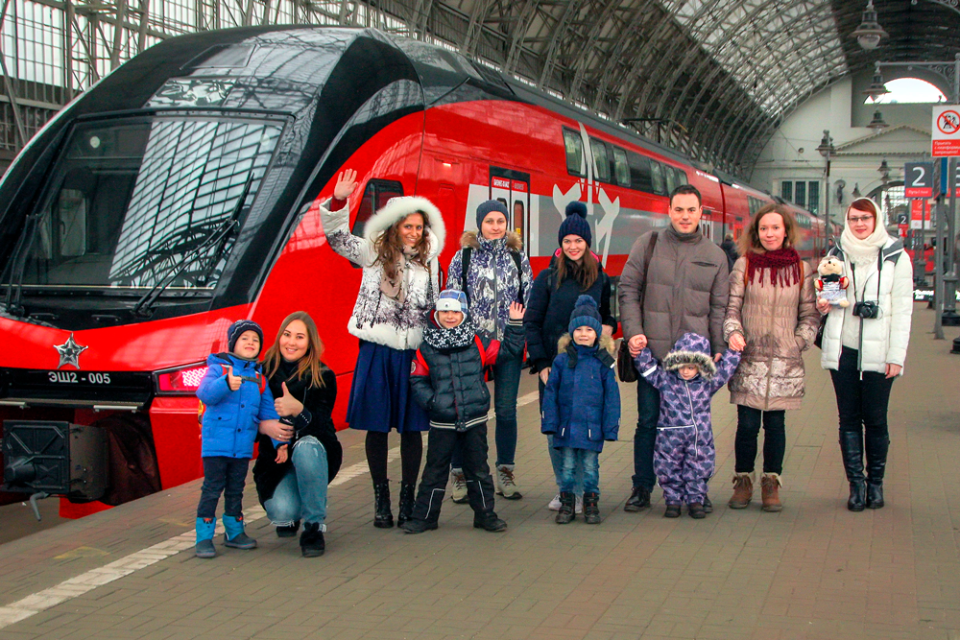 The first part of the excursion took place aboard an Aeroexpress double-decker train on the way to Vnukovo Airport. Before departure, event participants had a chance to visit the driver's cabin and took some photos there. On their way, the guests learned about the history of the design and production of this double-decker train and got to see its interior. Mom bloggers appreciated the presence of the automatically disinfecting changing tables installed in the toilets, as well as the allocation of special spaces to place prams.
Upon arriving at Vnukovo Airport, the guests followed to the check-in area, where the officers from the airport's canine unit demonstrated how their service dogs work. One dog, named Banda, showed everyone how she detects and finds hazardous substances and objects using her sense of smell and notifies her handlers about it, and also how she carries out the owner's commands from a distance. She also performed a few play tricks.
After that, an ornithologist told the parents and kids about a service hawk that helps keep birds away from the runway so that they do not cause any trouble to aircrafts when they take off, land, or taxi.
Next, the visitors proceeded to the cabin crew preparation hall, where they examined the air route map and learned how the airport's take-off area operates.
At the end of the event, all children and their moms received New Year presents from Vnukovo and Aeroexpress and set off to the Kievsky Rail Terminal aboard an Aeroexpress double-decker train.