Aeroexpress Helping Children to Choose Future Career
May 18, 2018
A tour around the Aeroexpress depot was organised for children from the Dedovsk Boarding School, aimed at helping youngsters choose their future profession.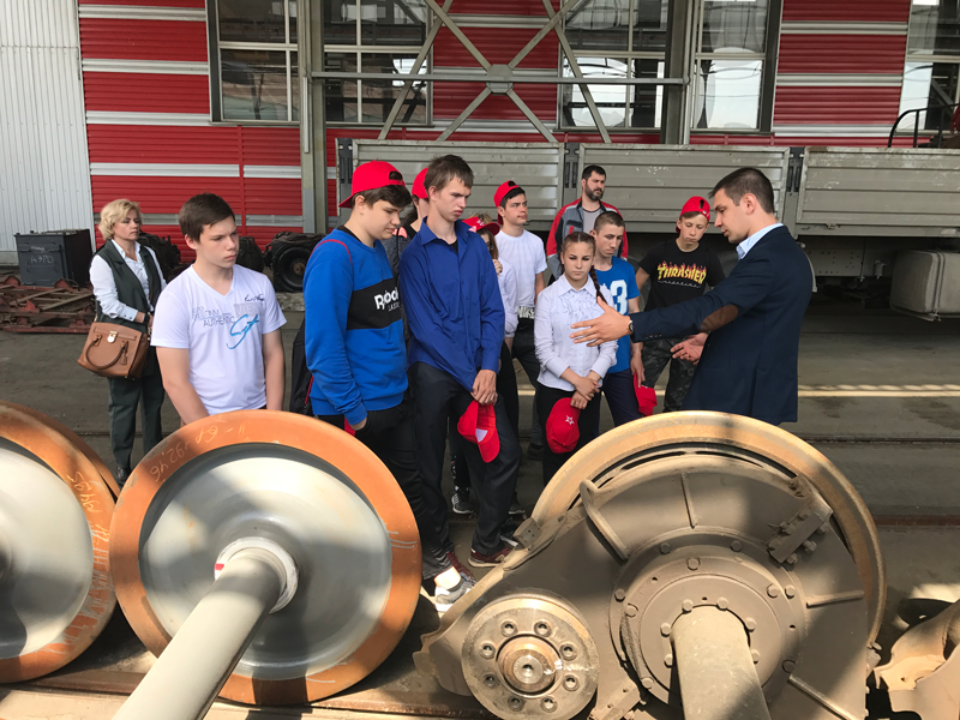 As part of the tour, eighth-graders examined the depot's layout and equipment, as well as the Aeroexpress rolling stock. They observed how the trains are maintained and repaired, and learned much information about the particularities of the locomotive crew's work, their training and respective duties.
"This was not the first tour arranged for children from the Dedovsk Boarding School. The interactive format of such tours help to inform children about new professions and to stimulate interest among them. The company regularly holds events to assist students from this school, which is under the company's patronage, with social integration and in selecting their future career," - said Valery Fyodorov, Chief Operating Officer of Aeroexpress..
"It is very important that we have an opportunity to help children to choose their career path, not only in theory, but also be able to show everything in real terms by giving them a chance to communicate with industry specialists and ask them questions of interest. We would like to thank Aeroexpress for their long-term patronage, especially those employees who always arrange such useful and educational events for our kids," - ," said Andrey Emelyanov, Director of the Boarding School.
Aeroexpress took the Dedovsk Special Boarding School under its patronage in 2013. The company regularly arranges varied educational and entertaining events for children from this school. Every year, just before New Year's, the company's staff organise a celebration for the kids and give them presents.
The Dedovsk Special Boarding School helps children with various problems to develop and to obtain basic knowledge and skills that are necessary for their future self-determination within society. 15 pupils took part in the tour held by Aeroexpress.