Aeroexpress Trains to Run More Often in Vladivostok
Jan 11, 2013
Starting from 10 January 2013, trains on the Vladivostok International Airport -Vladivostok route will run more frequently. The new timetable includes four additional runs: two departing at 13:00 and 14:00 from Vladivostok's central rail terminal and two departing at 14:00 and 15:00 from Vladivostok International Airport. Trains on the route between the city centre and the airport will run regularly with three stops en route at Vtoraya Rechka, Ugolnaya, and Artem.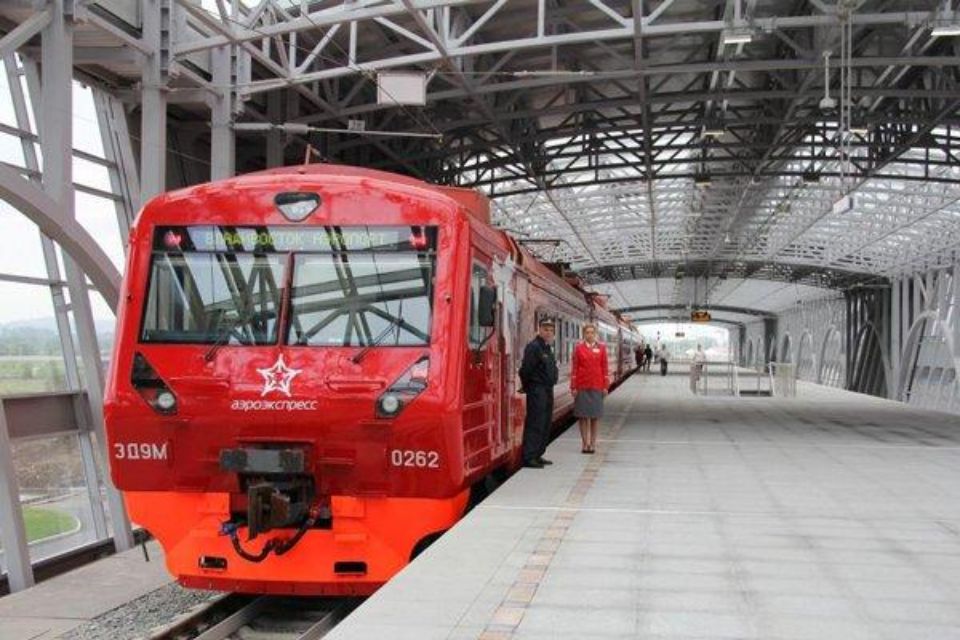 Regular intermodal services were launched in Vladivostok on July 20, 2012 and since that time, more than 210,000 people have travelled on Aeroexpress trains. "Introducing a new timetable will make Aeroexpress services available to numerous passengers of the Vladivostok International Airport's daily flights", stated Nadezhda Dorzhieva, Press Secretary for the Aeroexpress company.
The route is served by passenger rolling stock comprised of Demikhovsky Engineering
Plant's 6-railcar ED9M trains, with one railcar for business class, two standard class railcars, and 3 commuter class railcars. The electric trains' railcars are equipped with folding ramps and special seats for wheelchair users. Ticket offices at the company's terminals are equipped with special intercom stations with adjustable volume control for the hearing impaired people.
In November 2012, the Aeroexpress' facilities in Vladivostok successfully passed an inspection as to their accessibility for physically challenged people, jointly organised by the "Kovcheg" Far Eastern Inter-regional Organisation for Persons with Disabilities and the Primorsky Krai's Organisation of the All-Russian Society for the Blind.
The Aeroexpress company provides rail services between the main rail terminals and airports in Moscow, Sochi, and Vladivostok. The first quarter of 2013 will see the launch of intermodal services in Kazan, which is the capital of the 2013 Summer Universiade.