Aeroexpress Racing Team to Compete on Moscow Raceway Again
Aug 1, 2013
1 August 2013, Moscow – On 3–4 August, guests of the Moscow Raceway track will witness the most prestigious German touring car racing series – Deutsche Tourenwagen Masters. Together with the legendary DTM series, the town of Volokolamsk (near Moscow) will also host the Russian LADA Granta Cup with the Aeroexpress Racing team once again competing for victory.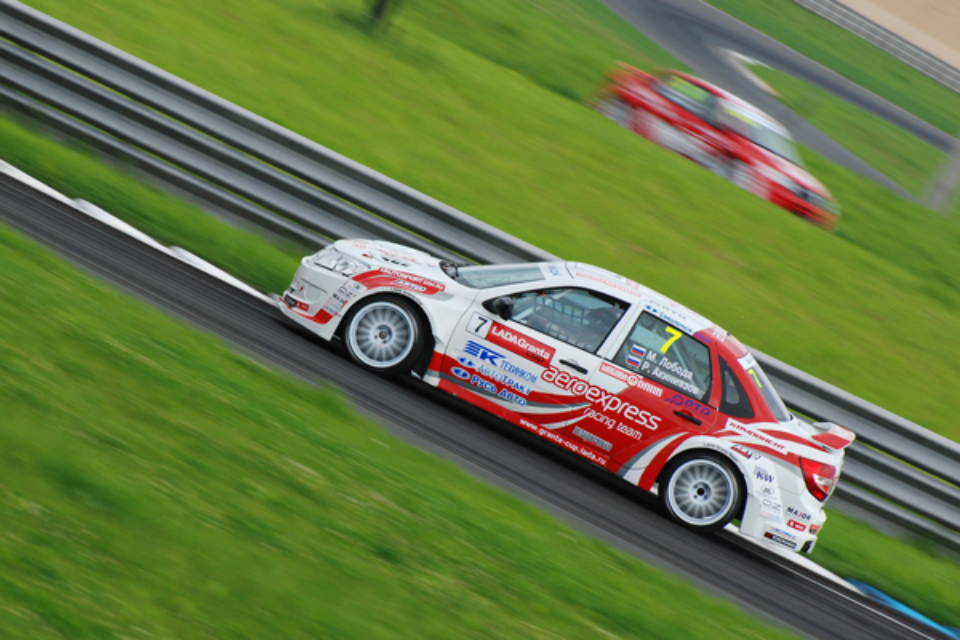 There is only one week between the LADA Granta Cup's upcoming Moscow stage and the previous races, which took place last weekend in Smolensk. The three racing weekends of this mono-cup have already been completed by early August, and the Moscow Raceway, which opened the season on 8–9 June, will once again host the competition involving sport versions of LADA Granta.
With the first three stages now complete, the Aeroexpress Racing Team is in second place in the team event, having gained 200 points. Last weekend, 15-year-old Nikolai Gryazin finally joined the team in Smolensk. The youngest racer in the Cup's history has already managed to place on the podium for his first ever race in this competition: last Sunday, Boris Shulmeyster and Nikolay Gryazin's crew came in third.
The next stage of the LADA Granta Cup in Moscow will be like the 'equator' of the championship, which, this year, consists of competitions spanning seven weekends. It will continue in August and September with races on the Kazan, Nizhny Novgorod and Togliatti tracks.
The Aeroexpress Racing Team benefits from informational support provided by Nezavisimaya Gazeta, Autosport.com.ru, the Russian version of this leading English racing website, and the Komsomolskaya Pravda radio station.
The Aeroexpress Racing Team's sponsors: Aeroexpress, LLC; AKB MOSOBLBANK; RailTransAvto, and Komponent company.
Moscow Raceway Racing Weekend: timetable
The pit-lane is open to the public