Aeroexpress to Entertain Young Passengers aboard Trains
Jun 28, 2019
In the midst of the summer holidays, Aeroexpress offers an exciting entertainment programme to young passengers while travelling by train.
Animators and coordinators will be holding some onboard train fun activities for children during trips on all Aeroexpress routes until the end of summer.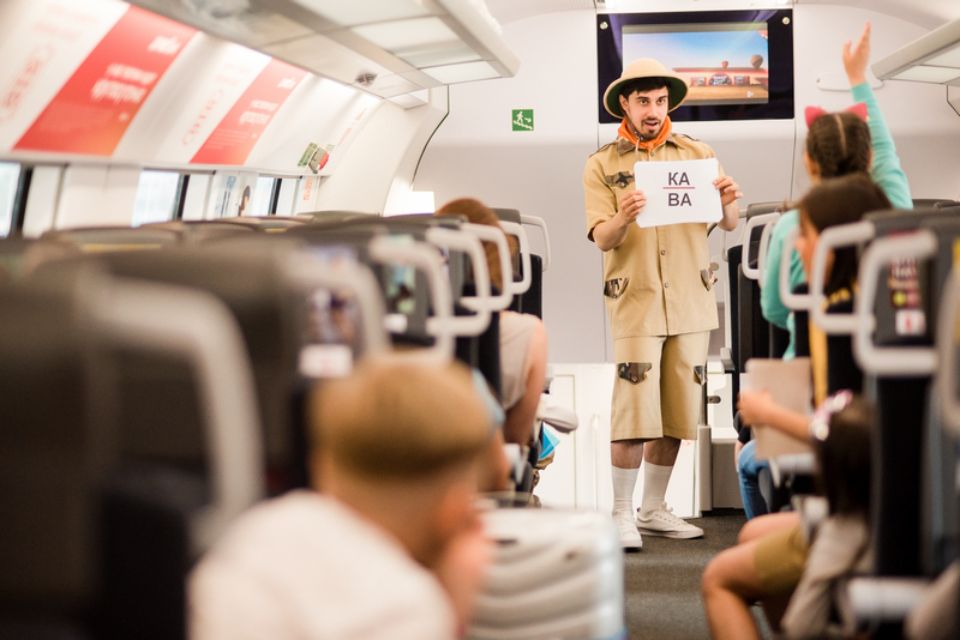 The theme of this entertainment programme is travelling. Young passengers will solve interesting quizzes and riddles, do some crafts and listen to educational stories, and will be given souvenirs from the company
Parents will have a chance to spend some great time with their children or leave them with the activity organizers and have some rest.
The programme will be carried out every Thursday to Sunday from 15:00 to 20:30. Coordinators will meet children and their parents near the carriage where the programme will take place. At the Belorussky Rail Terminal it is going to be the second carriage from the train's head and at Sheremetyevo, Vnukovo and Domodedovo Airports it is the second carriage from the train's tail. For trains departing from the Paveletsky and Kievsky Rail Terminals, it is the tail carriage.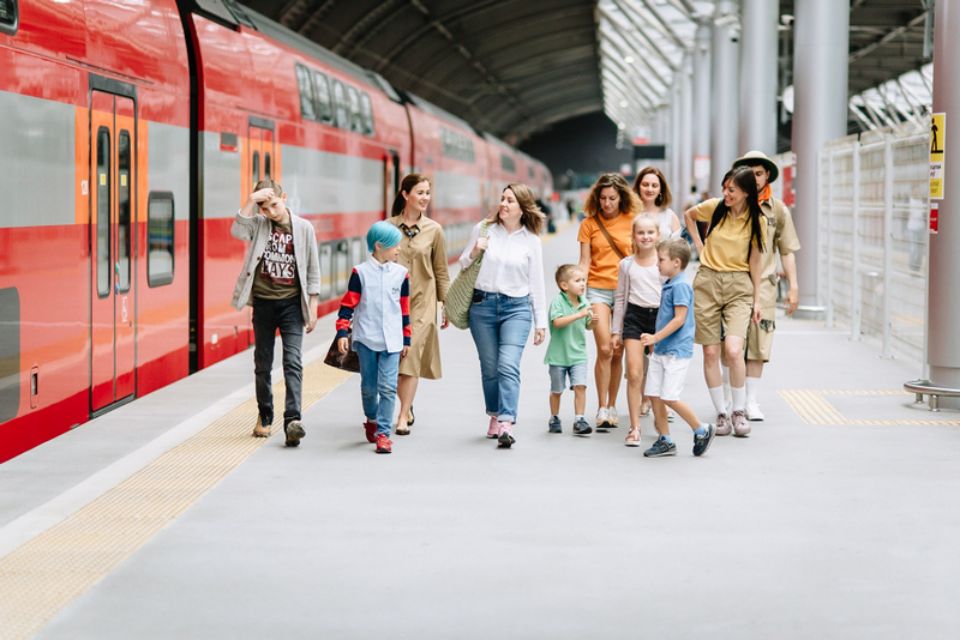 Children aged five and under travel free by Aeroexpress trains. Young travellers aged five to seven can take advantage of the kid's fare, with one ticket costing 130 roubles. A child's ticket is issued at the place of departure on the date of travel in the presence of a child. Moreover, passengers travelling with children can use a free Personal Assistant service, which implies that company employees will meet them at the airport, provide assistance with purchasing tickets ahead of the queue and handling their baggage in train carriages.