Aeroexpress to purchase 11 double-decker trains from Stadler
May 26, 2016
26.05.2016 — Moscow. The commercial operation of the double-decker Aeroexpress trains to Moscow airports is to commence in December 2016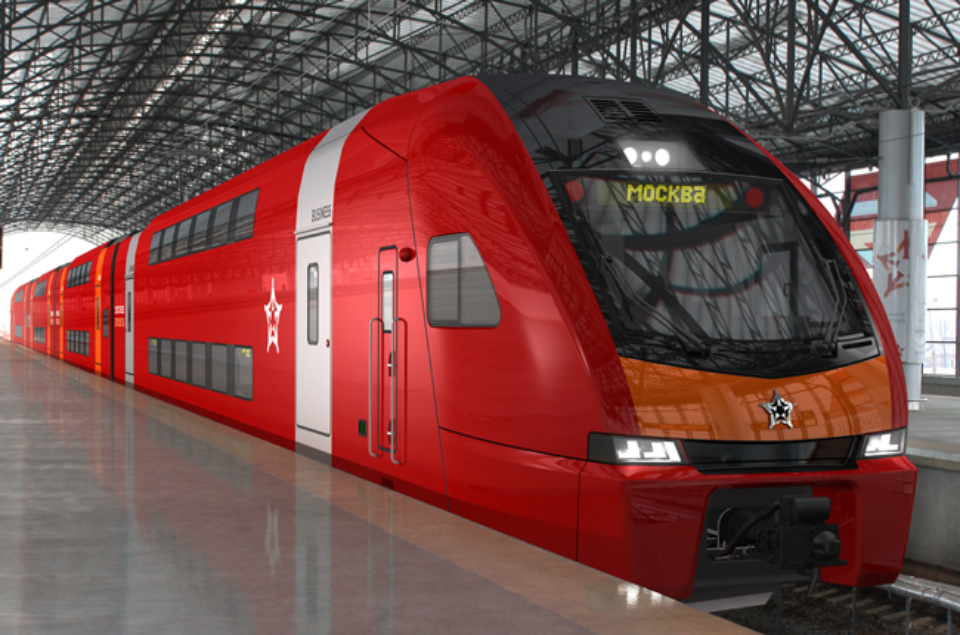 On Thursday, May 26th, Aeroexpress and Stadler have announced results of negotiations on the issue of double-decker trains purchase. The operator company will buy 11 trains out of which 9 units will be six-car and 2 will be four-car vehicles. The first passengers will be able to appreciate the new rolling stock in December 2016 when the trains start their operation on the "Paveletsky station — Domodedovo airport" route. In 2017 double-deckers are also to start carrying passengers to Vnukovo airport.
The total cost of the contract amounted to 183,9 million euros. Aeroexpress has already made payment of 67,2 million euros out of the company's own finance. The remaining part of the contract cost will be settled by means of borrowed funds. The total volume of the credit provided by Gazprombank amounted to 11,1 billion rubles.
"We are very happy that we managed to come to the mutually beneficial agreement with our Swiss colleagues. Stadler proved to be strong partner who is ready to meet new challenges and jointly find solutions" — says Alexey Krivoruchko, Director General of Aeroexpress. — "The contract with Stadler is the largest in the history of Aeroexpress company and, of course, one of the most significant deals for the Moscow transport system as a whole. I am certain that our passengers will appreciate the comfort and convenience of the new trains".
Peter Spuhler, President of the board of directors, Group CEO and owner, Stadler, expressed his proudness about the project and notice that he is pleased to produce the new trains for Aeroexpress: "By now, the Aeroexpress order is the biggest one for us in Russia. We hope that this is just a beginning and that we will continue delivering more comfortable trains to Russia."
Alexey Belous, Executive Vice-President, head of project and structures finance department, Gazprombank, told: "This contract is a unique deal for the Russian Federation in terms of its financial conditions. Its structure allows to effectively manage the issue of the long-term currency risks in case of foreign equipment purchase by the Russian companies. The mechanics is settled at the expense of the funding with a ruble insurance covering by SERV credit agency. We are convinced that further using of this solution will allow our clients to attract safely financing for the implementation of the projects in the wide range of economics spheres".
Aeroexpress made a decision to purchase double-decker trains in 2011. The Stadler Rail Group has become a strategic partner for Aeroexpress after participating and winning an international tender. The first double-decker arrived at the capital of Russia in November 2014 and has successfully passed the tests and homologation.