New Aeroexpress Terminal Opens at Paveletsky Rail Terminal
Dec 10, 2015
10.12.2015 — Moscow The newly-opened renovated Aeroexpress terminal covers an area of 2,000 square meters, which makes it one of the biggest terminals in Europe. The new terminal has a holding capacity of 1,800 to 2,000 people per hour.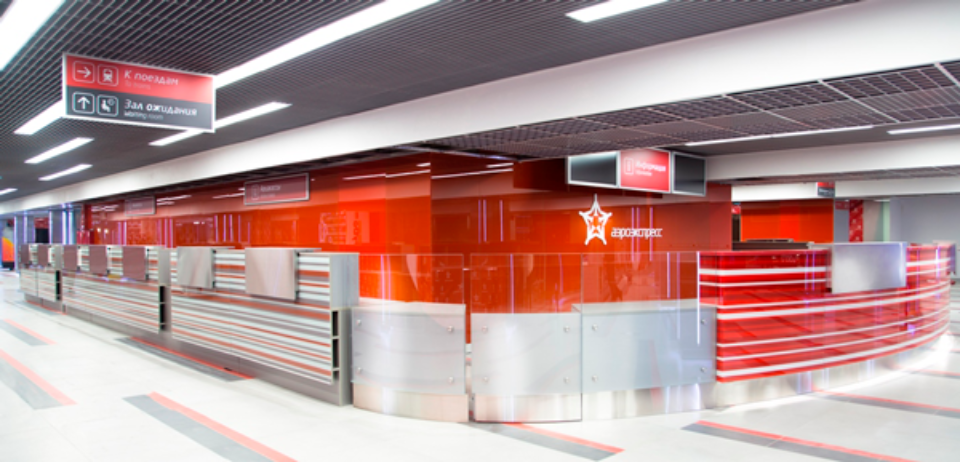 The renewed Aeroexpress terminal at Paveletsky Rail Terminal meets modern requirements of railway facilities, as well as modern passenger needs. The terminal is now equipped with an individual exit to the rail platform, lifts and escalators, 21 flight ticket offices, 16 ticket vending machines, and five ticket offices, one of which has been specially adapted for physically-challenged passengers. The terminal's capacity has increased three-fold, thereby reaching 1,800-2,000 people per hour.
For passengers' convenience, there are also cafes, shops, a pharmacy, ATMs, mobile charging stands, and free wireless internet.
"The renovation of the Aeroexpress terminal is an important infrastructural project that meets passengers' interests and needs," says Alexey Krivoruchko, CEO of Aeroexpress. "Thanks to the well-coordinated work of the Aeroexpress team and the RZhD Directorate for Comprehensive Renovation and Building (DCRB), we were able to complete such a large-scale project in record-breaking time. I would like to note that the opening of the new terminal has marked the beginning of a set of projects for renovating infrastructure facilities along the Domodedovo route. We have already commenced the construction of the railway terminal at Domodedovo International Airport."
The Moscow–Domodedovo route is usually the most loaded. In 2014 alone, 7.5 million passengers were carried along this route, which accounts for 46% of the total passenger flow for the Moscow Air Cluster. During the first eleven months of 2015, 5.4 million people travelled along the Domodedovo route, accounting for 19% of the airport's passenger traffic. The new terminal will enable Aeroexpress to service up to 40,000 passengers every day.
Aeroexpress has invested 157 million roubles. The investment from DCRB was 150 million roubles. The total amount invested exceeds RUB 300,000,000.