This is the sixth time Aeroexpress has been a partner for the Train of Hope charity initiative
Oct 6, 2015
On October 5, Aeroexpress provided a train for participants and specialists from the Foster Parents School, as part of its partnership with Radio Rossii and the Train of Hope project, in order for them to travel from the Belorussky Rail Terminal to Sheremetyevo Airport. Also that day, the school held an onsite workshop, from 15.30 to 18.30, at the Aeroexpress terminal at Sheremetyevo. On October 10, the express carrier will be hosting a meeting for programme participants, who recently became parents, as well as children who are newly adopted by families.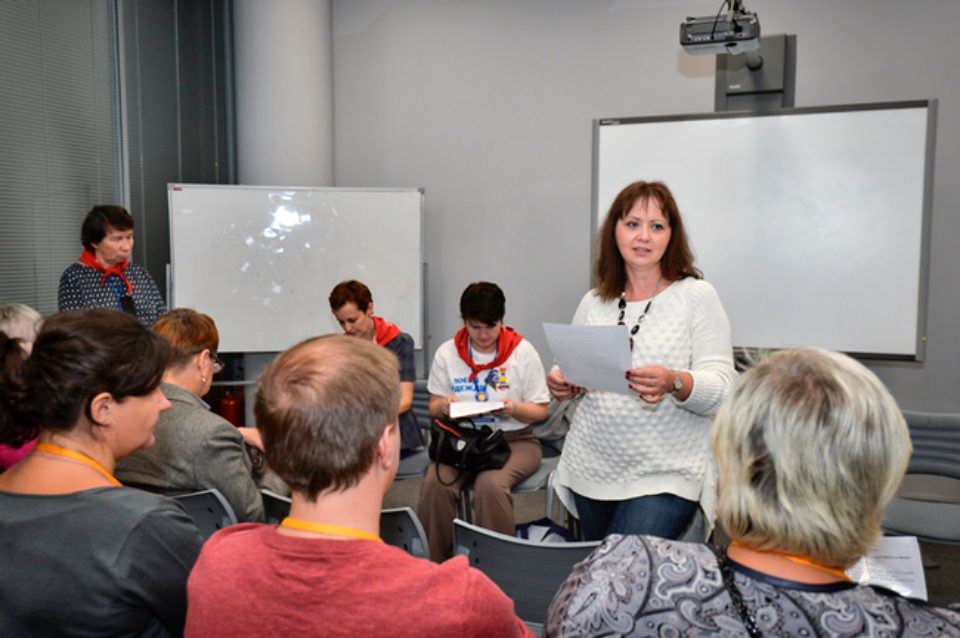 Aeroexpress has been supporting the Train of Hope charity initiative, as part of the Children's Issue social project that Radio Rossii has been leading since 2009. The main objective of this programme is to organise meetings for children under the care of state-run children's institutions with potential foster parents.
In 2015, the Train of Hope celebrates its 10th anniversary. During the programme's existence, it has helped 3,000 orphans to find new families. From October 5 to 10, the 20th jubilee train will take 35 programme participants, who are would-be parents, to Irkutsk, where they will, for the first time, meet various children dreaming of having their own families.
'At Aeroexpress, we always support such projects as the Train of Hope,' says Alexey Sorokin, Chief Operating Officer of Aeroexpress. 'We are pleased to be a partner for this event again and we hope that our Aeroexpress trains will become real trains of hope for the programme participants—both the children and the adults—and that this will help them to cover this distance and feel the joy of being a family.'
Alongside the Train of Hope charity initiative, Aeroexpress has also been a patron of the Dedovsk special comprehensive boarding school for many years. The company regularly provides the school with the support it requires and arranges excursions for the children studying there to railway facilities, including the Aeroexpress office and depot.