Aeroexpress to Support Train of Hope Charity Initiative
Oct 10, 2014
From 13 to 18 October, an annual event called Train of Hope will take place. This time, it will involve 35 potential foster parents, coming from various parts of Russia to meet kids in state childcare centres in the Republic of Crimea and the city of Sevastopol. This is the fifth year in a row that Aeroexpress has been supporting this charity initiative.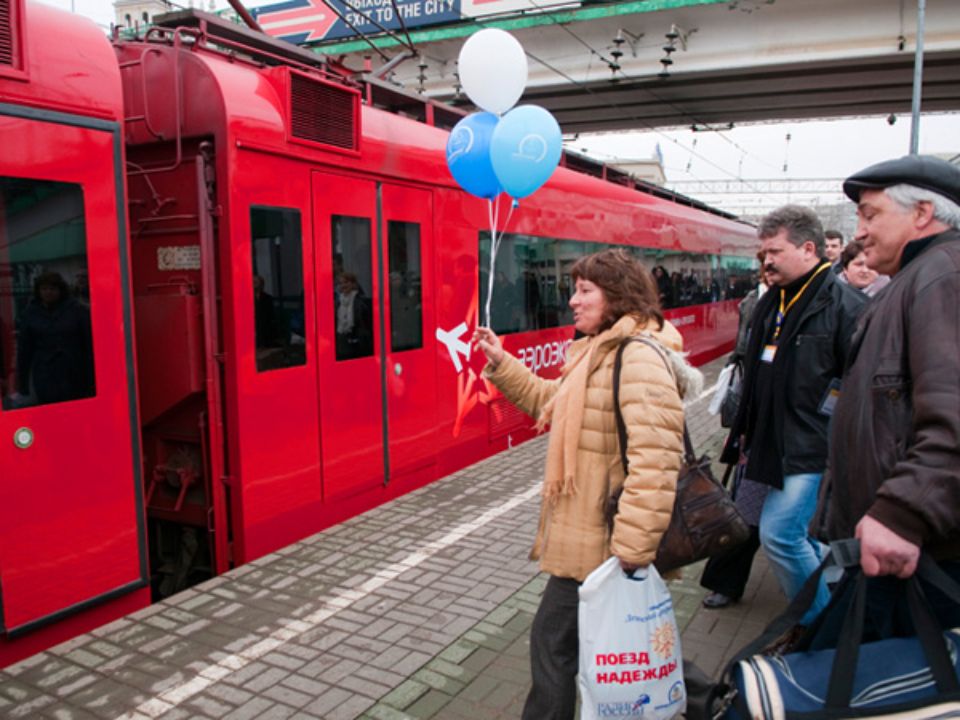 As traditionally done, the journey for new family members will begin with an Aeroexpress train. The ceremonial kick-off to officially start the Train of Hope will take place at 10:00 on 13 October at the Aeroexpress terminal at Belorussky Rail Terminal. On this same day, but at the company's terminal at Sheremetyevo Airport, would-be parents will undergo training, arranged by the Foster Parents School. Participants in the event – possibly together with their new daughters and sons – are expected to come back on 18 October.
The Train of Hope is an exclusive programme by the Children's Issue of Radio Rossii (Russian Radio), a public radio company, which has been developing for the past ten years and is already in its fifth year of cooperation with Aeroexpress. In addition to other support channels for this initiative, the air rail carrier will provide event participants free travel on its routes.
It should be mentioned that Aeroexpress has also been supporting the Rasprav Krylya (Spread Your Wings) Charity Fund for a long time. In 2013, the company assumed patronage over the Dedovsk Special Comprehensive Boarding School.
Other partners of the Train of Hope programme include the Aeroflot company, the Change One Life Charity Foundation, and the Moscow City Department for Social Security.