First double-decker Aeroexpress have already reached Minsk
Oct 2, 2014
Stadler has successfully transported the first 6-car double-decker train produced for Russian railway operator Aeroexpress to its new plant near Minsk. Transportation was carried out safely and in time according to the preliminary schedule. Now Stadler specialists begin the commissioning works, after which the first train will be transported for testing purposes to Scherbinka.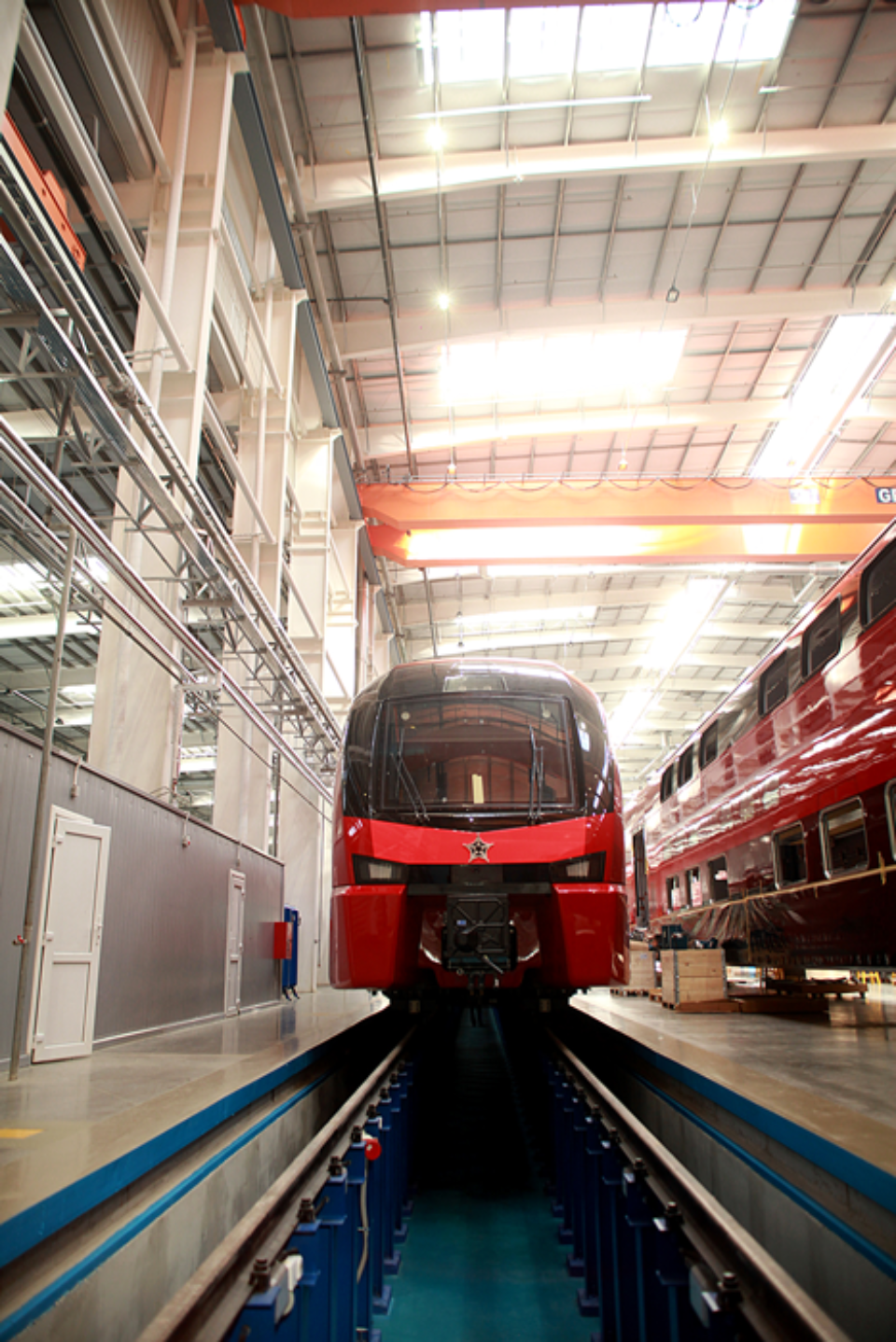 The transportation of first 6-car unit, which had been produced in Altenrhein, Switzerland, was a special one and included several steps of shipping. The logistic scheme was carefully prepared by Stadler specialists. First the wagons were transported from Altenrhein by a special trailer to the port of Basel, where they were loaded onto a ship to continue their way down the river Rhein to Rotterdam. There they were reloaded onto a coastal freighter for the voyage to Sassnitz, where they continued their way on a ferry to Klaipeda to be finally put on a 1520 gauge track and hauled to Minsk on its own wheels. The transportation method for all 4 units produced in Switzerland will be the same.
The commissioning of all the vehicles is carried out in Fanipol next to Minsk in Belarus, where Stadler has recently established a new factory for the production of different broad gauge rolling stock. This is also the place where 21 units out of the altogether 25 trains are produced for Aeroexpress. 4 units are manufactured in the competence center of Stadler for the production of double decker trains in Altenrhein, Switzerland. After commissioning works, the trains are transported to the test ring in Scherbinka in the suburbs of Moscow, and undergo dynamic testing and different strict authority examinations, including tests for winter operation, which are to result in obtaining the homologation. According to the contract, commercial operation of the first train is to commence in June 2015, while the last – 25th train of the delivery – is expected to enter service in June 2016.