Stadler started transportation of the first double-deckers for Aeroexpress
Sep 8, 2014
Stadler have already begun transportation of the first double-decker train for Russian Aeroexpress. The official ceremony of first carbodies` loading to the ship in Basel`s port were carried on Saturday. First carbodies were produced on the Stadler`s plant in Altenrhein.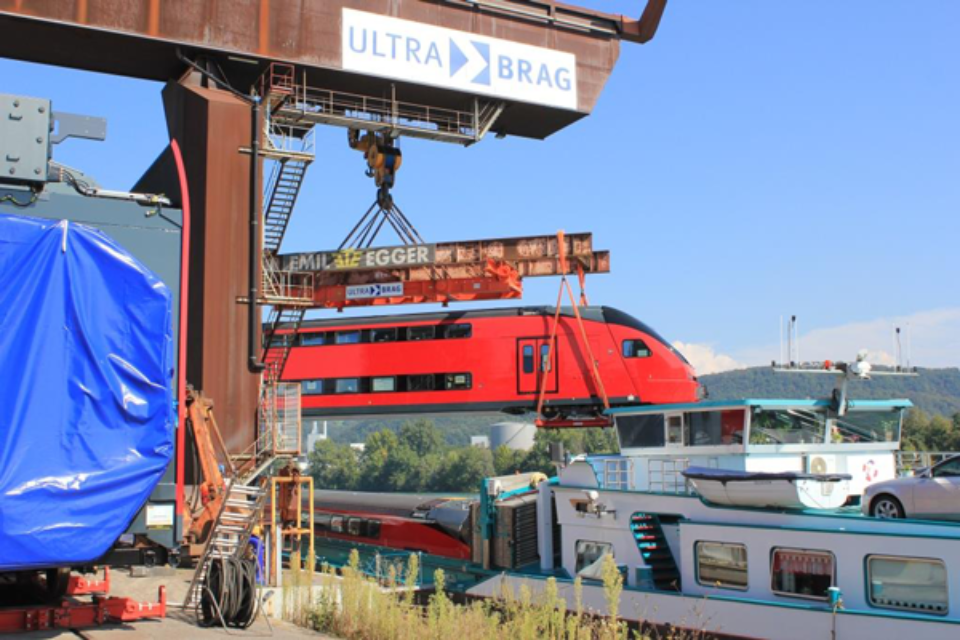 The wagons of the first train were transported from Altenrhein by a special carrier to the port of Basel, where they were loaded on a ship to continue their way down the river Rhein to Amsterdam. There they are reloaded onto a coastal freighter for the voyage to Sassnitz, where the wagons are coupled to trains and to be pulled onto a ferry Klaipeda, where they can be put on a 1520 gauge track and hauled to Minsk.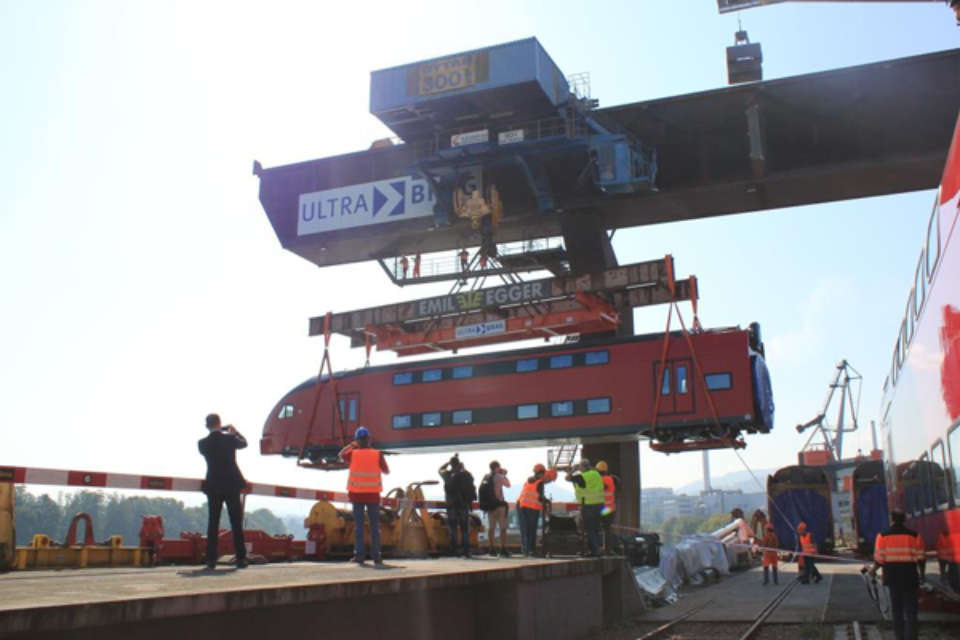 According to the production plan, the first four trains are to be produced in Altenrhein, Switzerland, while the remaining 21 units will be welded and assembled completely in Fanipol, Belarus by Stadler Minsk. The employees of Stadler Minsk have already finished the welding of four carbodies for the Russian airport express operator, which is being followed by the painting and final assembly of the units. The commissioning of the new trains will also take place in Belarus, after which the trains will be transported to Russia.
In Minsk, dynamic commissioning is carried out beforethe trains are transported to the test ring in Scherbinka and undergo strict authority examinations, several tests for winter operation, which are to result in obtaining the homologation. According to the contract, commercial operation of the first train is to commence in June 2015, while the last – 25th train of the delivery – is expected to enter service in June 2016.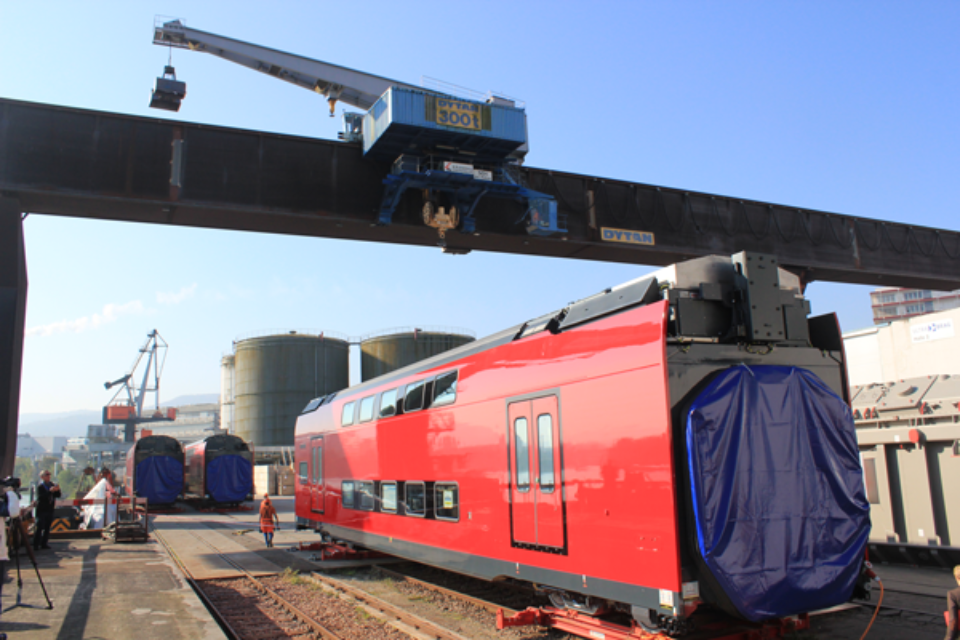 Stadler Rail Group has become a strategic partner of Aeroexpress after participating and winning an international tender in Moscow in 2013. The parties signed contract in May last year. The contract includes the supply of 25 double-decker KISS trains consisting of altogether 118 coaches, out of which 16 units will be four-car and 9 will be six-car vehicles. The new double-deck fleet will allow a 30-40% increase in the transport capacity of Aeroexpress trains.