Aeroexpress Transported over 286,000 Families This Summer
Sep 1, 2014
01.09.2014 – Moscow. Aeroexpress is reviewing the operation results of the past three summer months, a period when the number of travellers usually increases by 20-30% on all Moscow routes. Between early June and late August of this year, the company's passenger traffic exceeded 4.88 million people, which is one-third of the total number of passengers transported year-to-date (compared to 2013).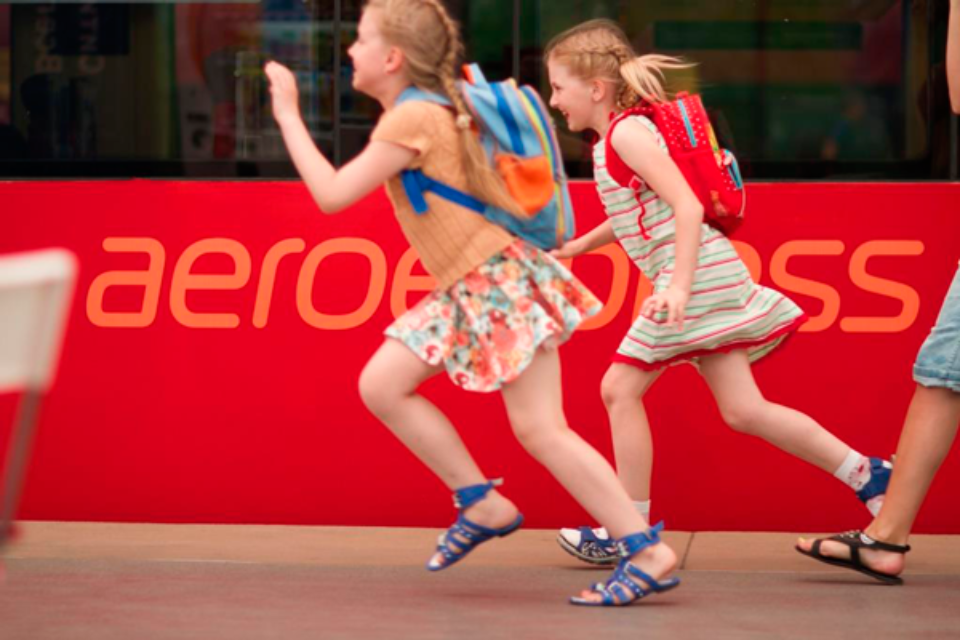 Another trend observed is an increase in the number of travellers with kids. In particular, over 286,000 family tickets were sold this summer, exceeding last year's result by 17%. This fare allows a family of two adults and a maximum of three children to travel by Aeroexpress on a single ticket, which costs RUB 810. Moreover, the child's fare continued to be popular during this period, with over 12,000 tickets sold during this summer. The fare is for children aged between 5 to 7. Children below 5 years travel for free.
Considering the favourable location of the Aeroexpress terminals, which allow people to easily reach them from any metro station, as well as the very comfortable conditions aboard the trains, convenient baggage facilities, and significant time and money savings, more and more families prefer to travel on the company's red trains. Once the new double-deck Aeroexpress trains are put into operation on Moscow routes in June 2015, travel to the airport will become even more entertaining and enjoyable for the youngest travellers.
Sustainable growth in the number of passengers with children is due to both the company's pricing policy and the various events and promotions organized by Aeroexpress, the aim of which is to make this mode of transport more popular among families. Currently, Aeroexpress is holding a 'How I Spent My Summer' photo competition for kids and their parents. Thus, traditional compositions written by students upon returning to school will have a different form and will be presented at the photo exhibition. Anyone who feels like it can post a photo of his/her children on vacation with the hashtag #аэроканикулы (#aerovacation) on Instagram. The best pictures will be exhibited under the same name 'How I Spent My Summer' at Belorussky Rail Terminal.