Aeroexpress Shares Its Successful Rebranding Practice at 1520 Strategic Partnership Forum
Jun 19, 2014
19.06.2014. – Moscow. On 19–20 June, Sochi hosted the IX International Rail Business Forum of the 1520 Strategic Partnership. Aeroexpress has taken an active part in the Forum for the third year in a row.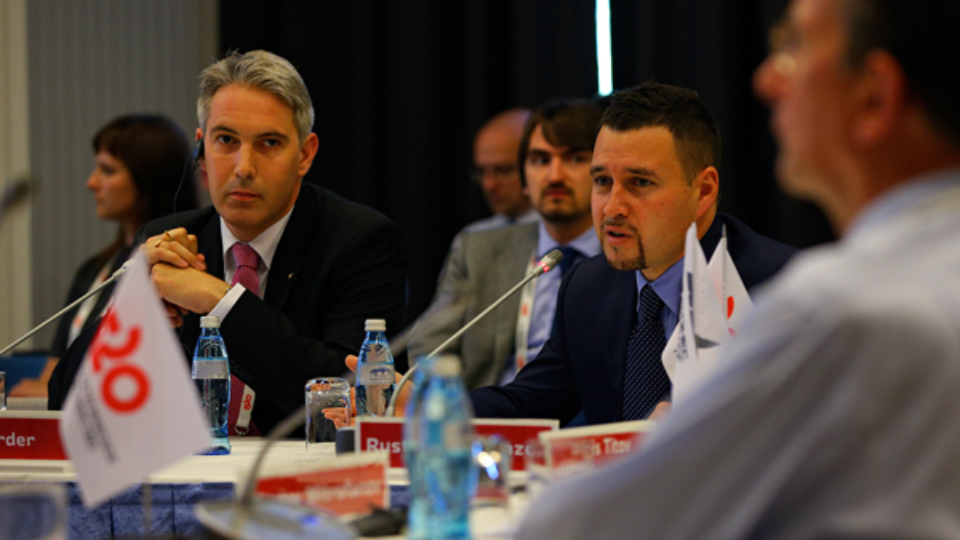 The 1520 Strategic Partnership Forum is a major annual gathering of rail business leaders, who meet to discuss key strategies relating to the rail industry. The Forum's agenda includes such issues as traffic optimization, improving transportation safety, modernizing transport infrastructure, trains' design, developing transport corridors, among others.
This year, for the first time, the 1520 Forum's thematic range engaged such aspects as transport companies' branding and their image formation on the transport market. Aeroexpress has shared its practical experience in rebranding.
Rustam Akiniazov, Chief Commercial Officer at Aeroexpress, assumed the role of the company's spokesperson. He gave a detailed description of the company's rebranding tasks and objectives, which pertained not only to the corporate style, but all aspects of the company's business. Reporting on the results of the large-scale campaign, he also emphasized that brand awareness reached 80% in Moscow, while the company's name "Aeroexpress" has become a common noun.
"The completed rebranding efforts have come to reflect significant changes in the company's development. The campaign was conducted right in time and helped to both build up the brand itself and settle our position as a successful intermodal carrier", commented Rustam Akiniazov, Chief Commercial Officer of Aeroexpress.
Round table attendees included representatives from RZhD, Alstom, Siemens AG, and other companies. As Aeroexpress long-term partners, all of them have admitted that they have observed how the company's brand has become truly recognizable in just a short period of time.