Aeroexpress and the Vokrug Sveta Magazine Present 'Far Yet Near' Photography Exhibition
Apr 4, 2014
03.04.2014. – Moscow. The Far Yet Near photography exhibition, held jointly with the Vokrug Sveta ("Around the World") magazine, has opened in the Aeroexpress terminals at Belorussky Rail Terminal and Sheremetyevo Airport. It is comprised of more than 50 photographs.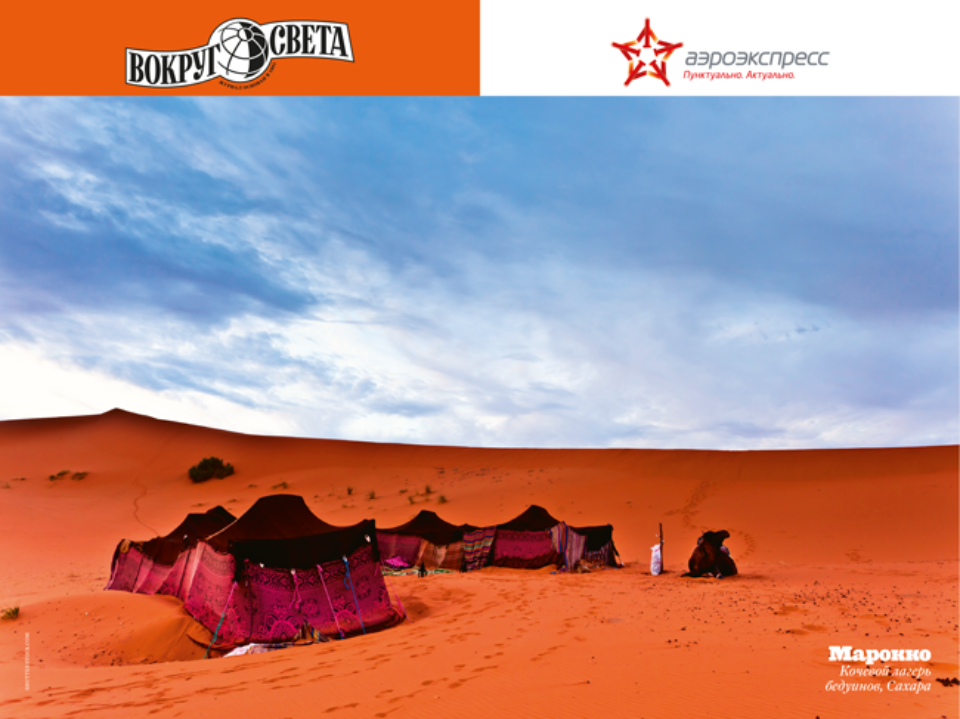 The pedestrian gallery on the third floor of the Aeroexpress terminal at Sheremetyevo Airport features portraits of residents from different parts of the world and pictures of representatives of ethnic minorities in their national costumes, while the Aeroexpress Terminal at Belorussky Rail Terminal exhibits photos of traditional dwellings of the peoples inhabiting the deserts, jungles, and steppes.
"The main idea of this exhibition is to show that even those people, who are so unlike us and seem so far from us in their world perception, culture, customs, and habits, can still become closer – we only need to look at them more attentively and try to feel their aspirations and emotions," noted Sergey Voronov, Marketing Director of Vokrug Sveta magazine.
"When travelling to the airport on an Aeroexpress train, passengers are anticipating their upcoming holiday, so, in order to create the appropriate mood, we have put together these bright, exotic pictures taken in different parts of the world," commented Nadezhda Dorzhieva, Head of the Aeroexpress Press Service. "Thanks to our partner – the Vokrug Sveta magazine, a real travel guru – the exhibition turned out to be really memorable and inspiring for new journeys".
The Far Yet Near exhibition will run until June 2014.