Aeroexpress Mobile Application Wins Digital Communications AWARDS - 2014
Feb 28, 2014
On 27 February 2014 at RIA Novosti's International Multimedia Press Centre, an award ceremony was held for winners of the second Digital Communications Awards 2014. Aeroexpress won in the "Mobile application" category.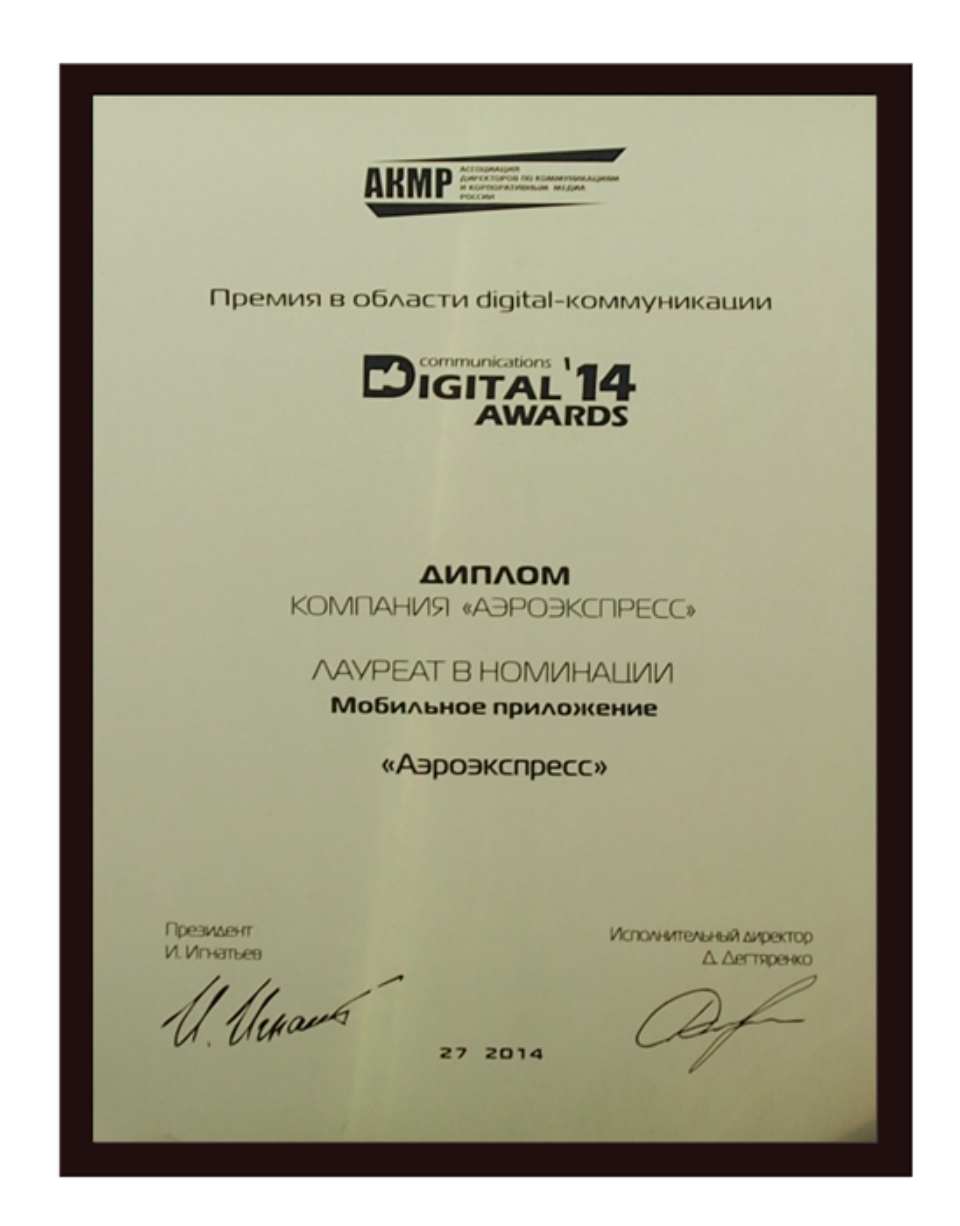 The Russian Association of Communication Directors and Corporate Publishing (AKMR) organized this event in conjunction with the MediaBusiness Publishing House and with the support of the Novosti SMI ("Media News") magazine.
Winners were chosen in 19 nomination categories, including Digital Innovation of the Year, Corporate Website, Social Network Page, Corporate Blog, Mobile Application, iPad Application, Viral Video, Corporate Game, among others. This year, the best digital projects presented came from Sberbank CIB, Mary Kay, MegaFon, the MediaLine Publishing House, VimpelCom, MTS, Digitable, as well as others.
"Over 350,000 people have already installed the Aeroexpress mobile application, demonstrating its recognition among our passengers," noted Nadezhda Dorzhieva, Head of the Aeroexpress Press Service. "Whereas the recognition received by digital market professionals points to the really high quality and functionality of the product. We are proud of our results and will try to keep the bar high."
The Digital Communications AWARDS were established in order to encourage the most significant achievements in the field of digital communications and to promote products by means of new communication technologies, tools, and new types of media.
In 2013, Aeroexpress received Digital Communications AWARDS for the Best Viral Video nomination for its video "Adultery", which scored over a million views on Youtube.