Aeroexpress Initiates Online Instagram Photo Contest
Dec 9, 2013
9 December 2013, Moscow. In early December, Aeroexpress launched an Instagram photo contest #pokatyvprobke ("while in a traffic jam") for residents of Moscow, Kazan, and Vladivostok. The main objective of the contest is to find out what interesting things can be seen for Aeroexpress passengers in these cities while other people are stuck in traffic jams. To enter this contest, you should first subscribe to the Aeroexpress Instagram blog, post related photos tagged #покатывпробке or #pokatyvprobke, and tag them with the @aeroexpress user.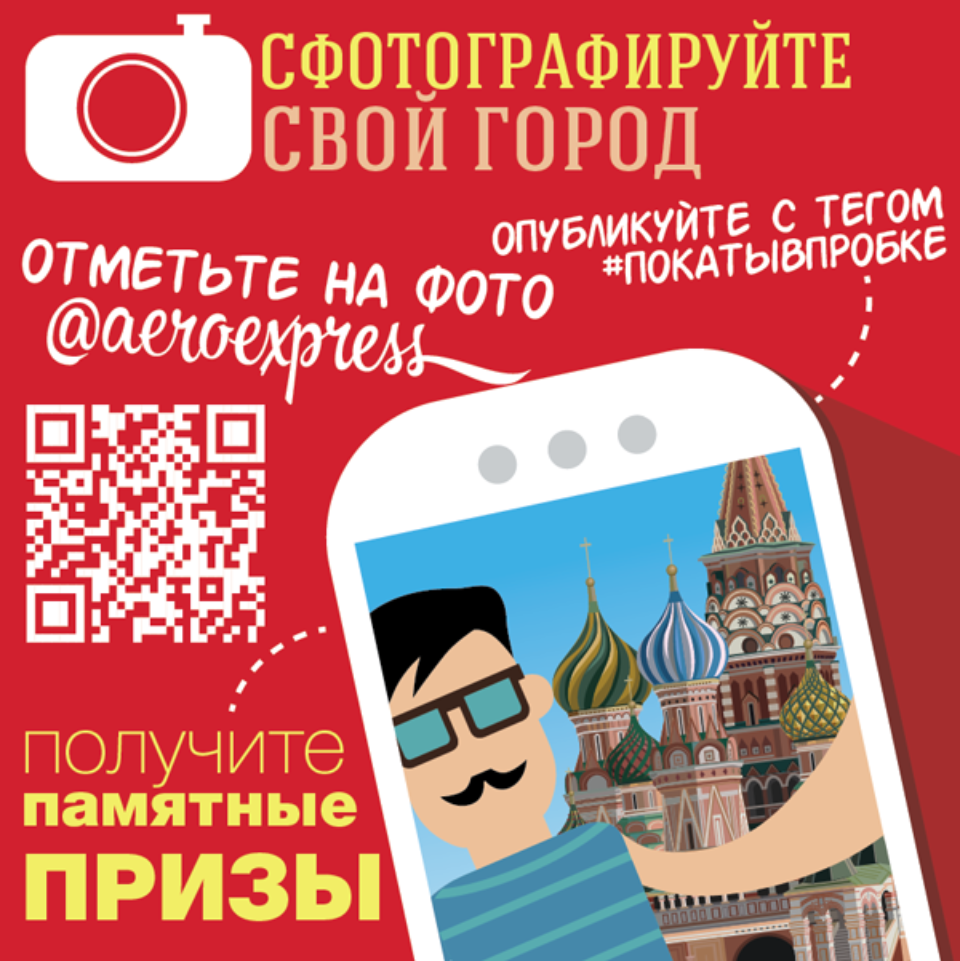 The contest results will be announced on 23 December and published on both the @aeroexpress blog in Instagram and on the company's official Facebook page. The authors of the most colourful and remarkable pictures will receive Aeroexpress branded gifts and souvenirs.
This is the second large-scale photo contest for passengers that the company has organised on its blog. The first one was devoted to travelling and involved Moscow residents only, while the second will now cover all three cities where Aeroexpress operates.
Aeroexpress registered its own account on Instagram (@aeroexpress) in January 2013. Since then, each passenger travelling with Aeroexpress has the opportunity to share his or her mood by posting pictures and adding #aeroexpress or #аэроэкспресс hashtags. Each week, one of the very best pictures will be published on the @aeroexpress page.