Aeroexpress Racing Team Reaches LADA Granta Cup Final in Togliatti
Sep 24, 2013
On 28 November 2013, the 5th Audio Branding Award for the best audio branding project will be held in Moscow within the framework of the Audio Branding Congress 2013. The Aeroexpress company, which was the first in the Russian rail market to use its own audio identity, has been named among the top ten contenders for the 'Best Project' title in this field.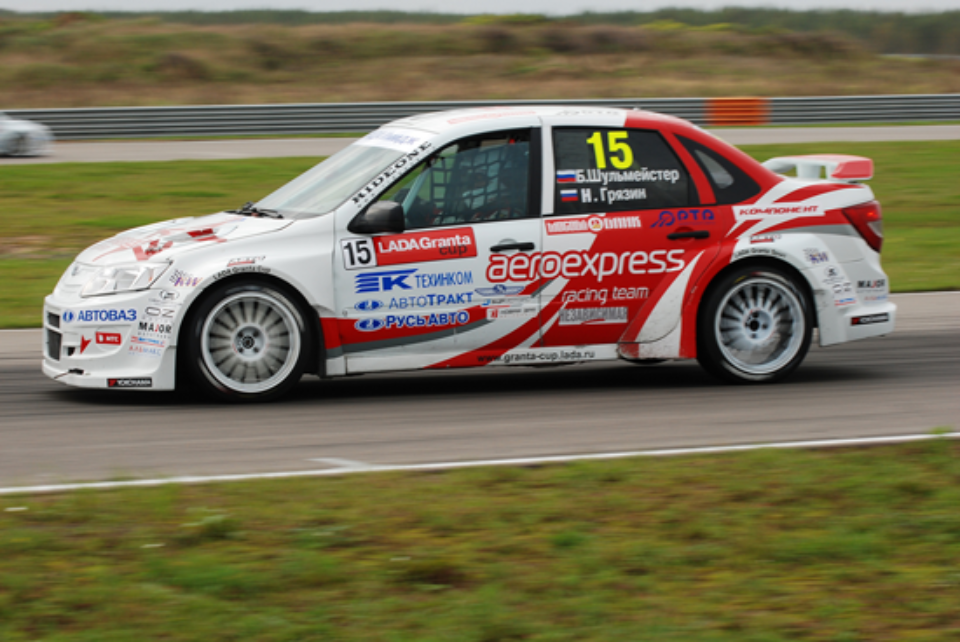 The seventh and final stage of the Russian LADA Granta Cup will be held on the Togliatti-Ring track, located on the bank of the Volga, right on the city streets. The track's length is 3330 meters, which have a lot of trials in store for the racers: 17 sharp turns, long straights, and multiple irregularities typical of all urban roads.
"Any modern brand strives to be as recognizable as possible, and not only visually," commented Rustam Akiniazov, Chief Commercial Officer of Aeroexpress. "That is why we decided to complement Aeroexpress' visual image with vivid and memorable sound themes, which will become yet another calling card for the company".
With six stages now complete, the Aeroexpress Racing Team has achieved third place in the team event. Aeroexpress Racing Team crew number 7, driven by Mikhail Loboda and Rustam Akiniazov, currently ranks in fourth place in the championship, trailing behind their closest rivals by only 2 points. The final is expected to be full of serious striving, and it is almost impossible to predict who will place in the final standings. The sixth stage of the competition held in Nizhny Novgorod has shown that surprises leading to unpredictable results do indeed happen. Leaders can become outsiders, and young racers can leave honoured masters behind. This was demonstrated on the Nizhny Novgorod Ring track when Aeroexpress Racing Team crew number 15, consisting of Nikolai Gryazin – the youngest member of the Cup – and his experienced team-mate Boris Shulmeyster, was first knocked off the track on Saturday, but then stepped to the top of the podium after the Sunday's race.
We are expecting a magnificent and fierce struggle in Togliatti, which will bring victory to the strongest contender.
The Aeroexpress Racing Team benefits from informational support provided by Nezavisimaya Gazeta, Autosport.com.ru, the Russian version of this leading English racing website, and the Komsomolskaya Pravda radio station.;
The Aeroexpress Racing Team's sponsors: Aeroexpress, LLC; AKB MOSOBLBANK; RailTransAvto, and Komponent company.
28-29 September Togliatti-Ring Weekend: Timetable
Race 1 (50 minutes +1 lap) – rolling start

Race 2 (45 minutes +1 lap) – rolling start