100 children from children's homes in Moscow region attended a New Year celebration arranged by Aeroexpress
Jan 20, 2010
On January 19, 2010, Aeroexpress' terminal in Sheremetyevo International Airport turned into a fairyland – Lapland.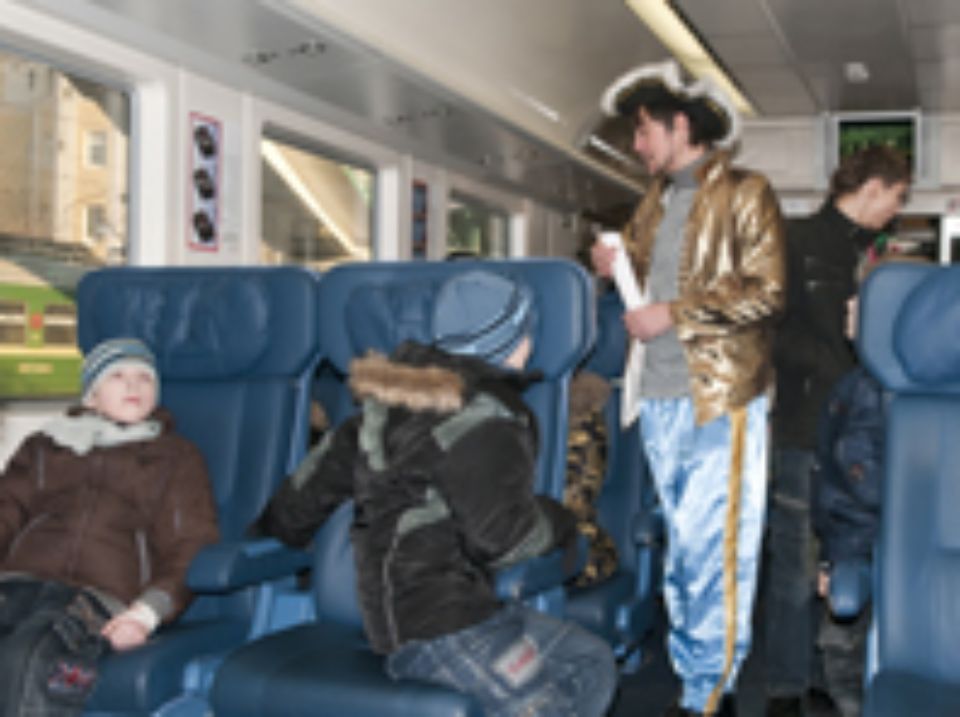 On the Orthodox holiday of the Baptism of Christ, representatives from Aeroexpress, Spread Your Wings! charity and Sheremetyevo International Airport organized a fairy-tale tour for orphans from Moscow region's children's homes and boarding schools on a magic red ship named Aeroexpress.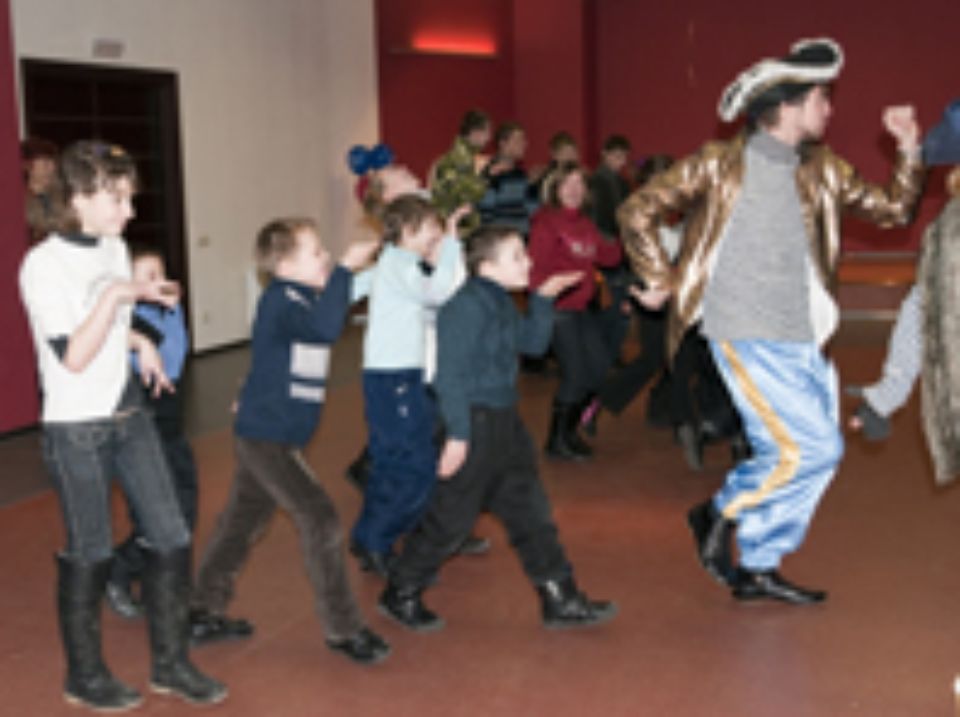 According to the holiday script, pirates attacked Father Frost and Snow Maiden, the Father Frost was kidnapped, but the Snow Maiden managed to escape. The brave and bold kids, the Snow Maiden met at Belorussky Station, eagerly volunteered to help her. But the pirates caught up with them and took them hostage too. To save their favorite New Year characters, they had to set off on an intricate journey by Aeroexpress, which became their magic ship for half an hour till they got to Sheremetyevo Airport. The artful villains invented multiple trials. But the children fought bravely. Easy quizzes, icebreaker games – and the kids suddenly got fully excited and absorbed by the game. Even high schoolers, well-known skeptics and doubters, were recalling New Year songs with great enthusiasm, drawing pictures, playing and laughing together with the celebration hosts. The grown-ups were enjoying as much – they were pleased to see happy and cheerful children's faces, their spontaneity and joy!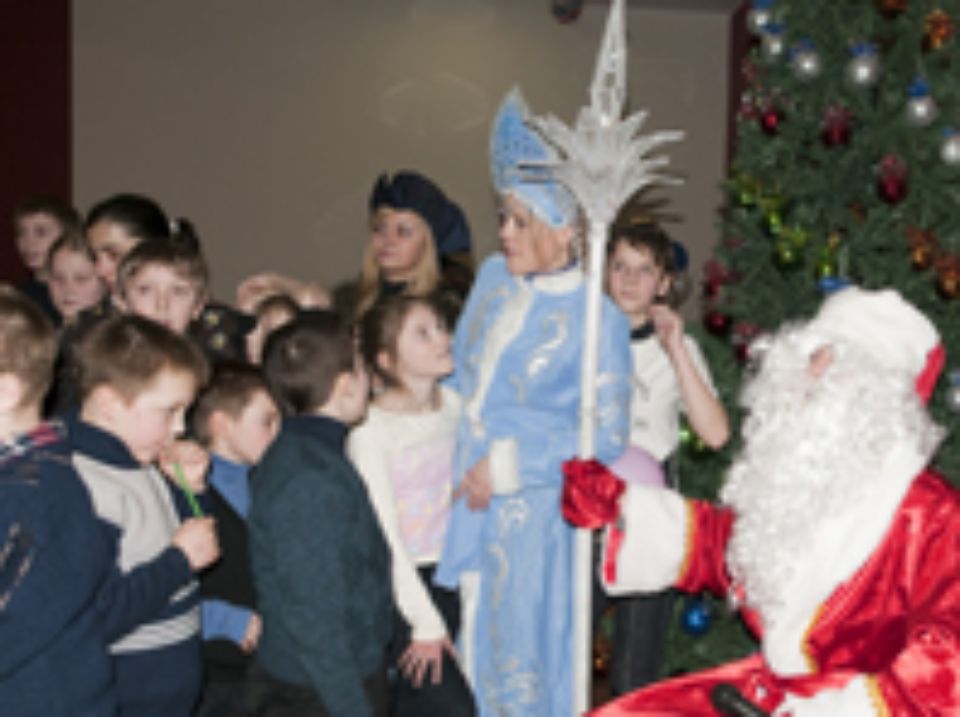 During this unusual adventure the children had to get through an Intelligence Cave, overcome a Poetic Cliff, match strength in sports contests, and show what they can on a Creativity Island. They passed all the tests with flying colors and released the Father Frost, who rewarded them for his rescue and for good behavior in the past year and gave gifts to everyone.
Nobody left the celebration in a bad mood – after cheerful games and delicious food and drinks the kids, tired but satisfied, went home aspiring for new adventures and impressions.
"The New Year with Aeroexpress is a unique event that continued the good tradition of the company and its partners to organize holidays for kids from children's homes and boarding schools," said Aeroexpress' General Director Maksim Liksutov. "We understand how important it is to develop such projects, especially when the question is about our future generation who need warmth and care," he added.
Many other remarkable events are awaiting children this year: fabulous tours to Sheremetyevo Airport, football with Spread Your Wings! charity as well as new meetings and celebrations with Aeroexpress.