Aeroexpress Website Now Accessible to the Visually Impaired
Dec 25, 2013
Aeroexpress has made the Russian-language version of its website accessible for visually impaired people. The new website provides information about the train timetable in all cities where the company operates (Moscow, Vladivostok, and Kazan), as well as the Aerotaxi service and other services, fares, and discounted travel. It also enables users to purchase Aeroexpress tickets for Standard, Business, and Round Trip fares. The entire website was designed in accordance with GOST requirements for the visually impaired: all text is typed in large font size with the possibility to adjust the background colour. One can choose between white, grey, and black, while the font colour will change automatically depending on the background. The company's near-term plans include designing a similar version for the English-language website.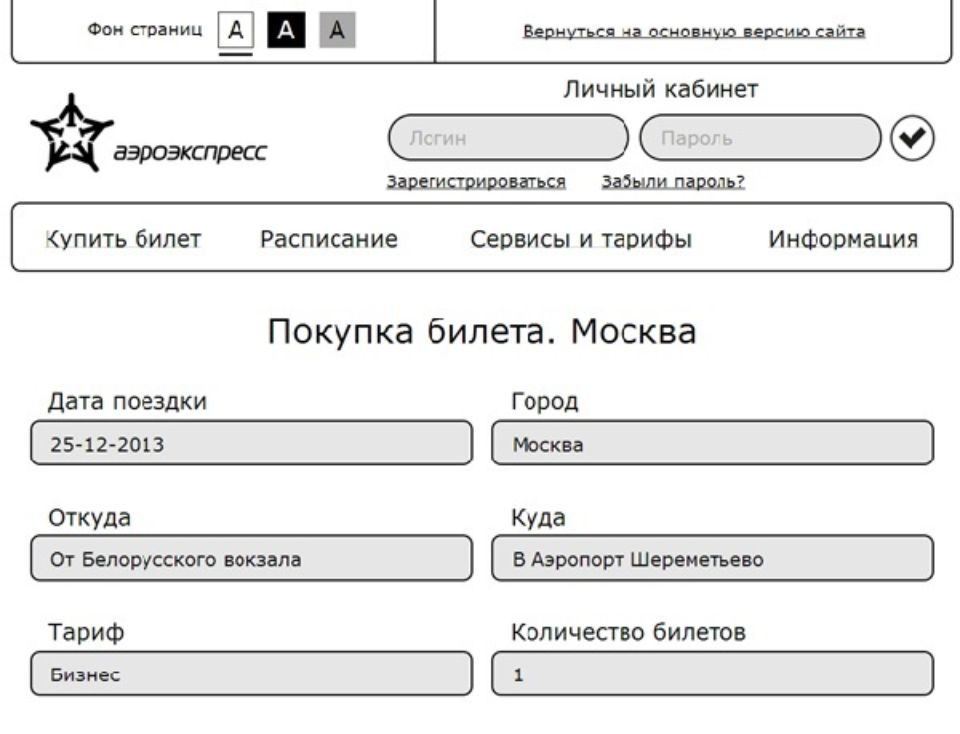 Being a socially responsible company, Aeroexpress strives to continually improve the quality of its operations and is expanding the range of services provided to physically challenged passengers. "Aeroexpress has been providing a free "Personal Assistant" service for several years now in all regions where it operates. The service includes meeting a physically challenged passenger at the Aeroexpress terminal, providing assistance in obtaining travel documents with the right to bypass the queue, helping to board the carriage," said Nadezhda Dorzhieva, Head of the Aeroexpress Press Service.
In addition, Aeroexpress trains are equipped with special carriages, adapted for physically challenged passengers in wheelchairs. Such carriages are marked with a special pictogram. Train vestibules are equipped with ramps. Carriages with special seats for passengers in wheelchairs are equipped with safety belts and all toilet facilities in both terminals and rail terminals are equipped with special handles.
The turnstile passages at the airports are wide enough to allow passengers in wheelchairs to conveniently move through. The ticket offices located at the rail terminals and Aeroexpress terminals are equipped with intercom systems for hearing impaired people. Platforms at the rail terminals and terminals are furnished with tactile plates, enabling visually challenged passengers to move on their own.
Aeroexpress' website for the visually impaired is available on the company's main web page at aeroexpress.ru/special.htm