Aeroexpress Racing Team's Double Victory in Smolensk
Jul 2, 2013
2 July 2013, Moscow. – Rustam Akiniazov, driver of the Aeroexpress Racing Team, twice won in the National team classification held as part of the third stage of the Russian Racing Championship (RRC). This event took place on 29 and 30 June at the Smolensk Racing Ring.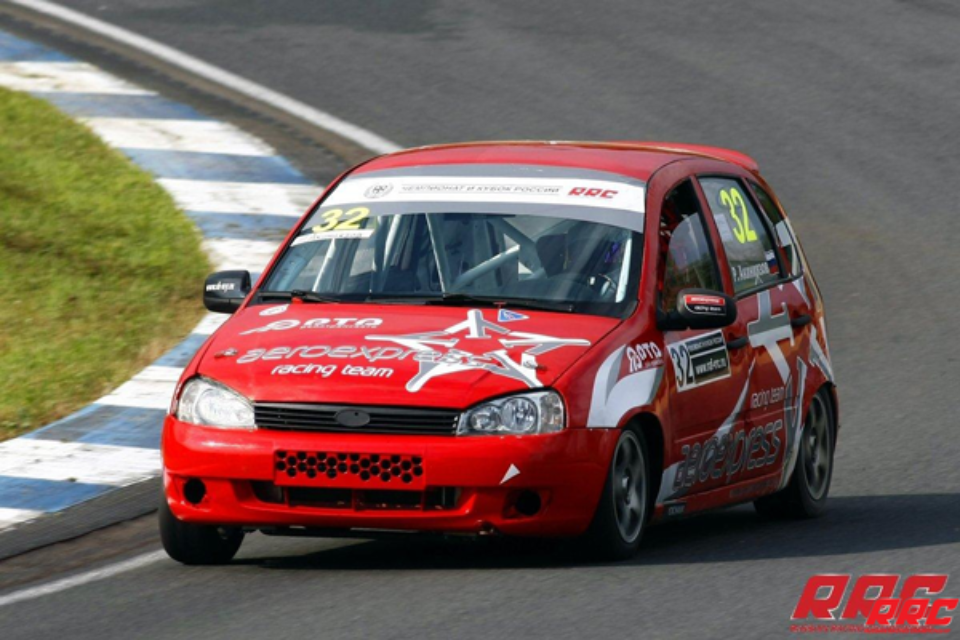 Rustam Akiniazov started the first race of the Russian Cup in third place but, in the first few laps, he managed to overtake the usual class favourites, Dmitry Bragin and Natalya Goltsova, to finish first well ahead of his rivals.
This struggle for victory continued from start to finish in the second race, thrilling spectators with the most exciting moments of the entire racing weekend. In spite of stiff competition from contestants, the most persistent of whom was Egor Sanin, a young driver from Ulyanovsk, Rustam Akiniazov was able to maintain the leading position and claimed his second victory in a row.
Another Aeroexpress racing driver, 15-year old Nikolai Gryazin, participated in the official competitions of the Russian Cup level (for the second time). However, he successfully finished both races and placed eighth and seventh among seventeen participants.
"We consider participation in the National classification, first of all, as training before starts in the LADA Granta Cup series, which are very important for our team. The cars participating in these races are not so powerful although, in terms of their competition rate and the struggle's intensity, these are probably the toughest class of Russian ring races. It is even more pleasing that our drivers achieved great results and outperformed many titled competitors. I cannot help but mention Kolya Gryazin, who demonstrated stable and mature driving. We hope that the Russian Automobile Federation will mention this fact and will allow Nikolai to drive more powerful cars and participate in the LADA Granta Cup," commented Rustam Akiniazov, the team's driver.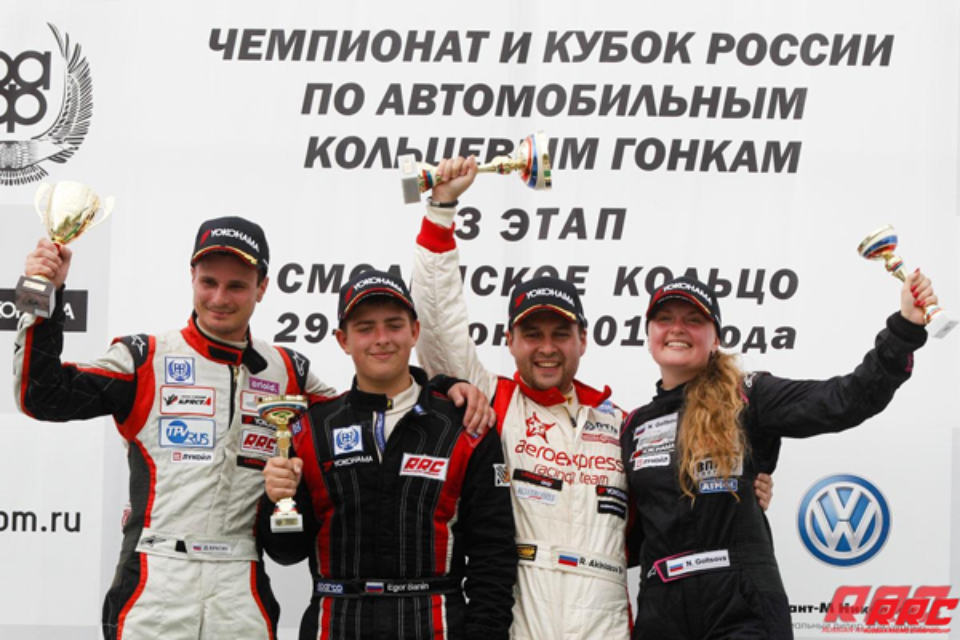 Next weekend, on 6-7 July, the second stage of the LADA Granta Cup will take place. For the first time, it will be held at the Krasnoyarsk Krasnoye Ring, the only racing track in Siberia. Twelve cars from nine teams will start the race. Both cars of the Aeroexpress Racing Team - Rustam Akiniazov with Mikhail Loboda (number 7), and Boris Shulmeister with Vasily Gryazin (number 15) - will struggle for both points and victory.
During the second stage of the LADA Granta Cup, the Aeroexpress Racing Team will benefit from informational support provided by Nezavisimaya Gazeta, the Komsomolskaya Pravda radio station, and autosport.com.ru, the Russian version of this leading English racing website.
Sponsors of the Aeroexpress Racing Team include Aeroexpress, MOSOBLBANK, RailTransAvto, and Komponent company.
2013 calendar for the LADA Granta Cup races:
Stage 1 (8-9 June) in Moscow, Moscow Raceway track
Stage 2 (6-7 July) in Krasnoyarsk
Stage 3 (27-28 July) in Smolensk
Stage 4 (3-4 August) in Moscow, Moscow Raceway track
Stage 5 (17-18 August) in Kazan
Stage 6 (14-15 September) in Nizhny Novgorod
Stage 7 (28-29 September) in Togliatti