Aeroexpress Helps Children
Jun 6, 2013
Aeroexpress, together with Sheremetyevo Airport, held an Open Day for children from the Dedovsk special boarding school, which is sponsored by the companies. The children went on a sightseeing tour and visited the Aeroexpress and Sheremetyevo facilities.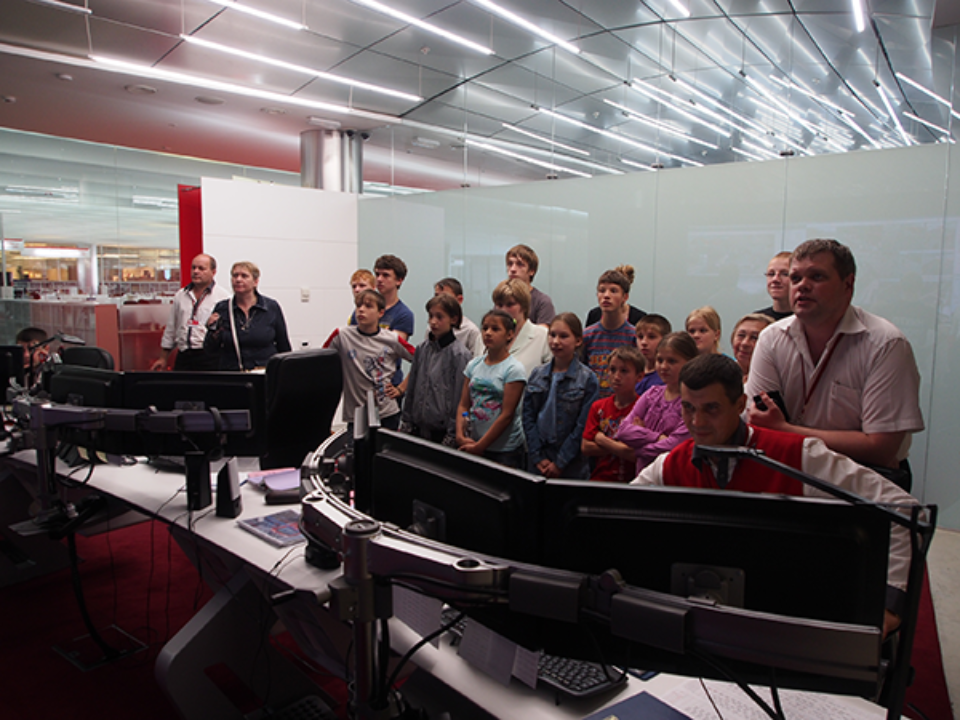 The sightseeing programme started from the Ilich locomotive depot, where Aeroexpress rolling stock is currently maintained and repaired. From there, a red train took the group to the Sheremetyevo Airport, where the second part of the programme took place. The young visitors had the opportunity to visit the Aeroexpress office and to look into its 'heart' - the Uniform Dispatching and Situational Centre, where they saw with their own eyes how the operation of all the terminals and trains is monitored. The final element of the programme was visits to the Sheremetyevo Flight Control Centre and the Airport History Museum.
"We sincerely believe that the honest taxi drivers we speak about in our advertising communication actually do exist and that their number is increasing day by day", commented Rustam Akiniazov, Chief Commercial Officer of Aeroexpress with respect to the new advertising campaign. "In fact, the taxi driver's desire to fulfil the order and carry a passenger through all Moscow's traffic jams may often cost him much more than a transfer service to the airport or even exceed the cost of his air ticket. That is why our ads convey a simple call for their honesty".
The Dedovsk special comprehensive boarding school helps children with various health and development issues to obtain basic knowledge and skills, which are necessary for independently determining their future within society. There are 143 students from the first through ninth grades, of whom 37 students are physically disabled. The children live at the school throughout the week. The 18 students remaining at the school during the summer vacation participated in the sightseeing tour organised by Aeroexpress.