Aeroexpress Presents Miniseries About Honest Taxi Drivers
Jun 6, 2013
Aeroexpress will present a series of videos about Moscow taxi drivers' everyday-life stories. These videos represent the follow-up to a massive advertising campaign featuring the "Honest taxi drivers recommend Aeroexpress" slogan, launched in April this year.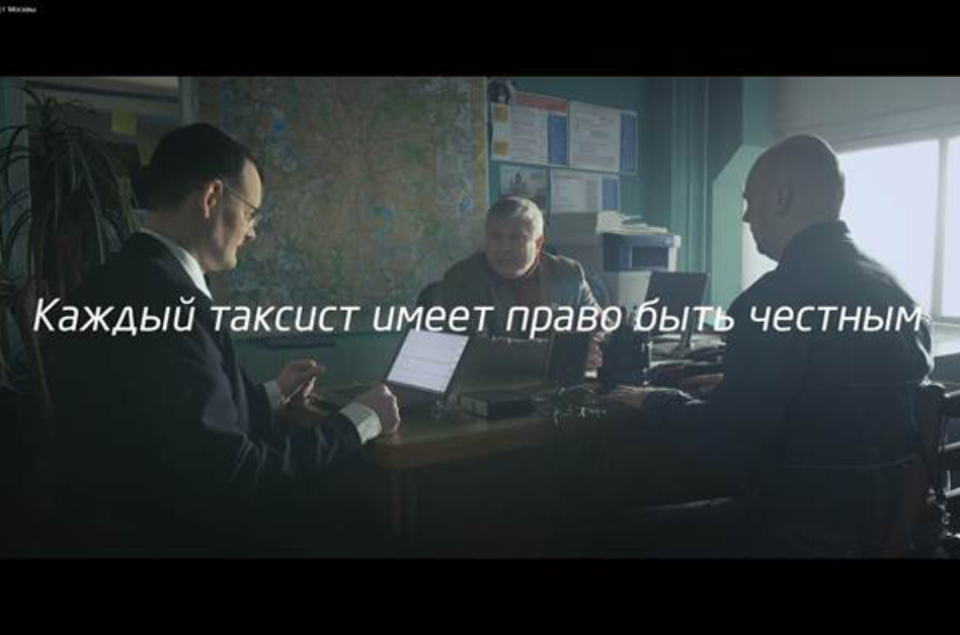 Aeroexpress' advertising campaign, which focuses on honest taxi drivers in Moscow, is to be continued as a set of six touching videos based on one of the most pressing problems in the modern metropolis – traffic jams, which often make it impossible for people to travel to the airport in time for their flight. The first three videos – titled "I'm Sorry", "Temptation" and "Lie Detector" – have already debuted in Moscow's "Karo Film", "Solyaris" and "Almaz" cinemas.
The plot of each video surrounds an individual dramatic sketch depicting the daily grind of the capital's taxi drivers, who, at times, face a very difficult dilemma, caught between being honest and earning extra money. Each video ends with the main heroes admitting that it is indeed quicker to reach the airport on an Aeroexpress train. The next (the fourth) episode of the series should be released in October this year.
The first stage of Aeroexpress' advertising campaign got underway in early April 2013 with radio ads and outdoor advertising. Laconic promotional prints bearing the slogan "Honest taxi drivers recommend Aeroexpress" could be seen on a total of 60 advertising units along all of Moscow's main streets.
"The second stage of our new advertising communication is a touching miniseries about common Moscow taxi drivers, who, due to their job specifics, sometimes have to make pretty uneasy decisions. We made this with genuine respect and shared empathy towards our main characters, and we hope that the audience will receive these short movies with the exact same warm welcome as our last year's videos," commented Rustam Akiniazov, Chief Commercial Officer of Aeroexpress.
The new "I'm Sorry" and "Lie Detector" videos are accessible at the following links:
http://www.youtube.com/watch?v=QISWpcriT9k