Aeroexpress Encourages Taxi Drivers to Be Honest
Apr 16, 2013
16 April 2013, Moscow. – The Aeroexpress company has launched a massive advertising campaign focused on honest Moscow taxi drivers.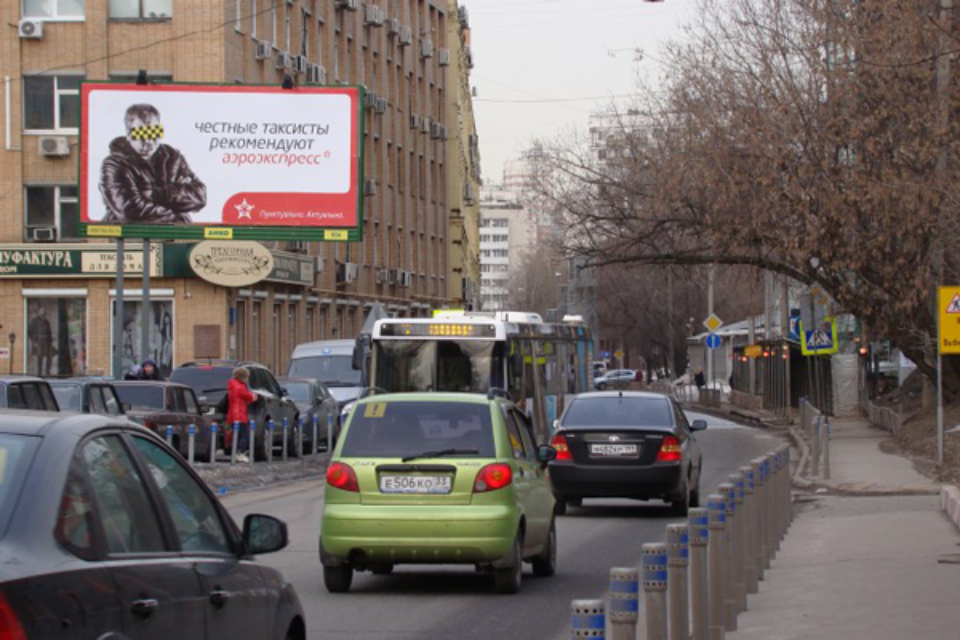 This idea surrounds one of the most pressing problems in the modern metropolis – traffic jams, which often make it impossible to travel to the airport in a short period of time to catch a flight. Therefore, in its advertising communication, the company decided to focus on honest taxi drivers who know about the Aeroexpress services' benefits. During peak hours, they take passengers directly to the rail terminal, from where they can easily and comfortably get to the airport on an Aeroexpress train without running the risk of missing their plane.
The campaign has started with outdoor advertising and radio ads. Laconic promotional prints bearing the "Honest taxi drivers recommend Aeroexpress" slogan can already be seen on all of Moscow's main streets; in total, the campaign involves more than 60 advertising units.
In addition to outdoor advertising, communication is also accompanied by radio spots and, by the end of April, it will also include a series of video ads appearing in the capital's biggest cinemas.
"We sincerely believe that the honest taxi drivers we speak about in our advertising communication actually do exist and that their number is increasing day by day", commented Rustam Akiniazov, Chief Commercial Officer of Aeroexpress with respect to the new advertising campaign. "In fact, the taxi driver's desire to fulfil the order and carry a passenger through all Moscow's traffic jams may often cost him much more than a transfer service to the airport or even exceed the cost of his air ticket. That is why our ads convey a simple call for their honesty".