Aeroexpress Skype-Kiosks at Sheremetyevo Terminal
Mar 11, 2013
Is it essential for you to always stay connected with your family and friends? The Aeroexpress company offers you an innovative solution: Skype-kiosks, which enable you to make free video calls, have been installed at the company's Sheremetyevo Terminal.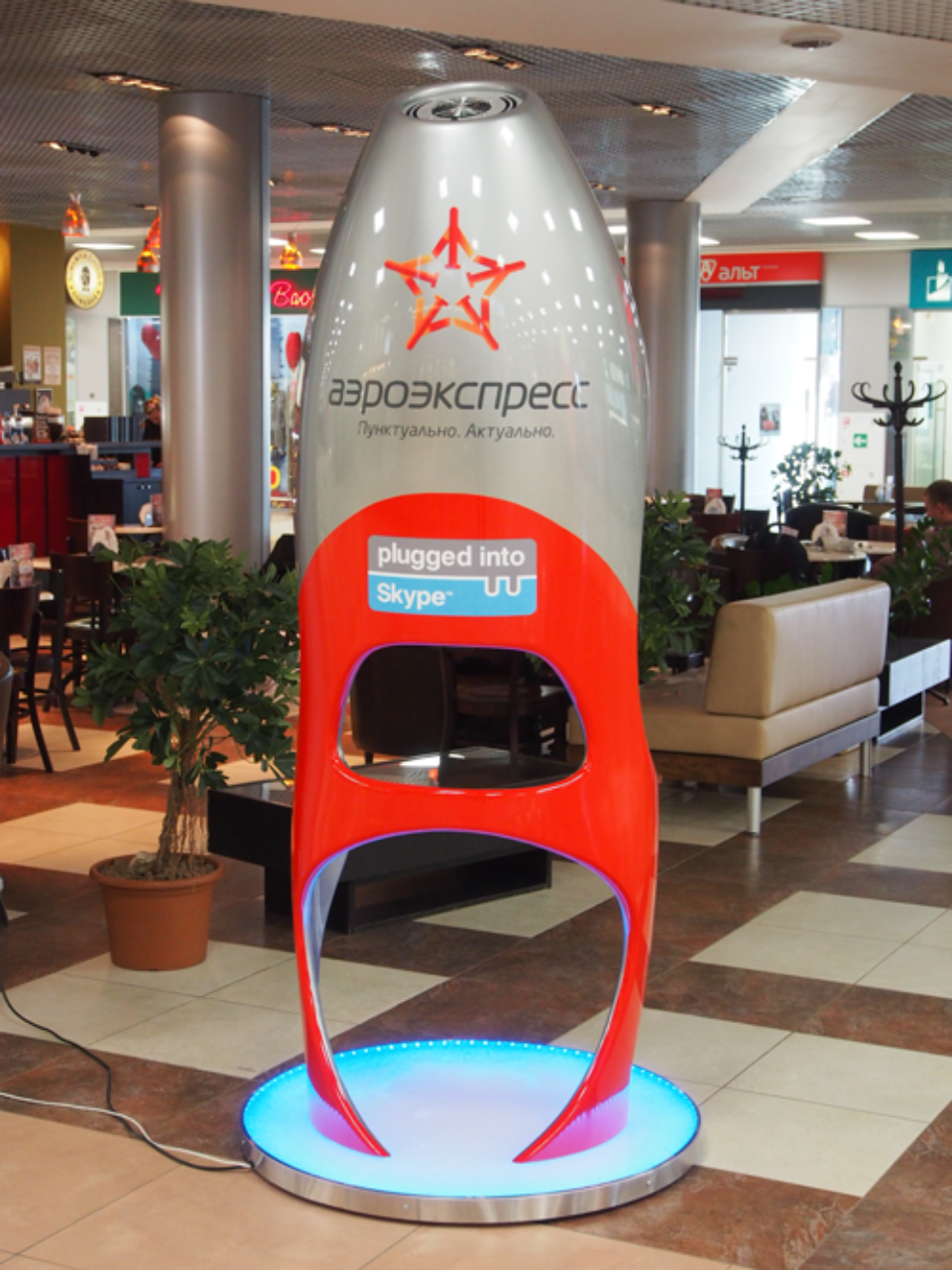 To use the kiosk, just sign in to Skype and make calls in the same way as you would on your PC. Particular attention was paid to security while designing these kiosks. A specifically developed interactive floor automatically detects a person's presence and, as soon as he or she leaves the stall, the session ends automatically and all connections are cut off.
The new kiosks are not only convenient, but they also feature an attractive design. Created in a futuristic style, they are fitted with a range of interactive features inside, which make use of the kiosk genuinely entertaining.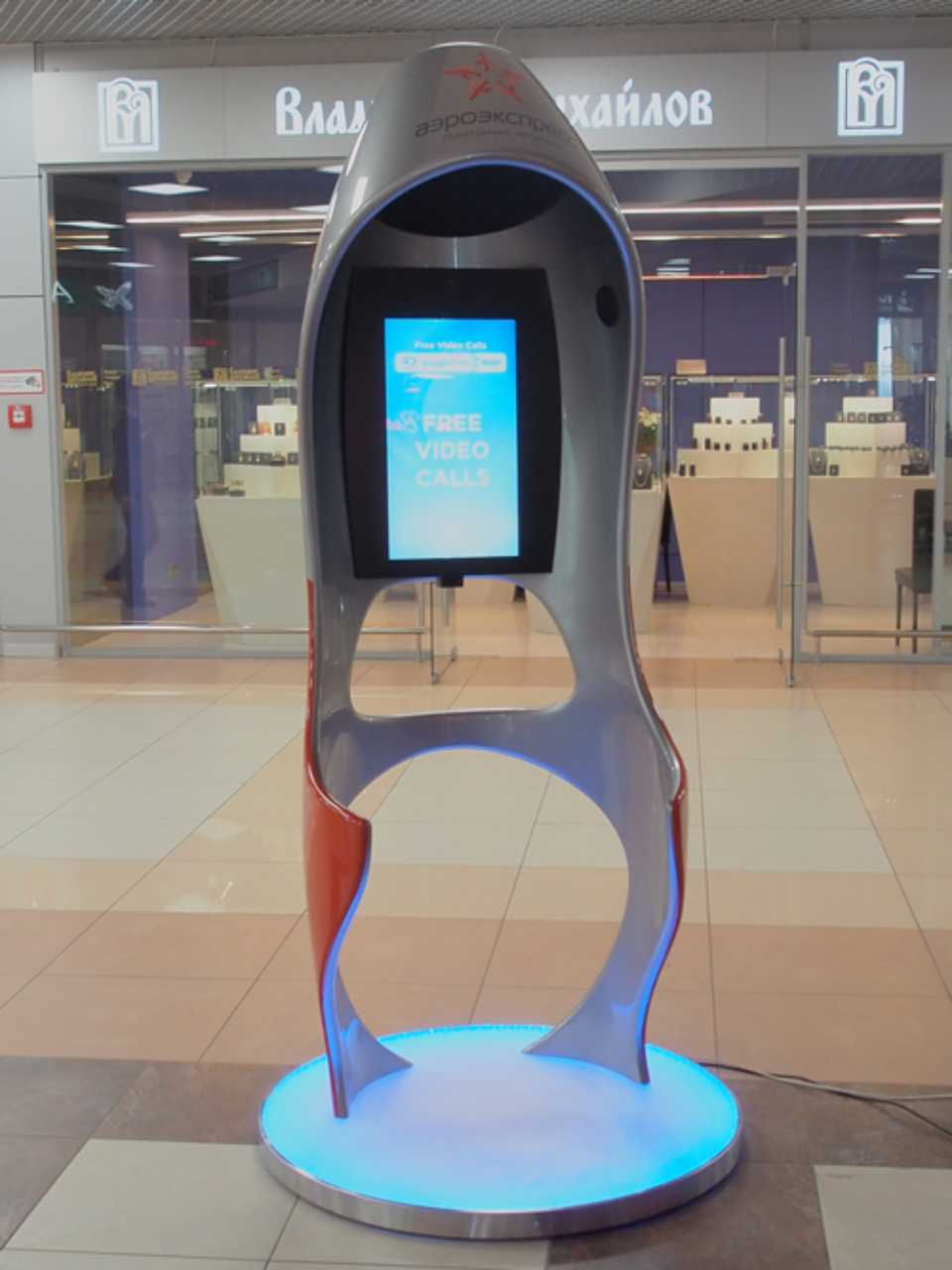 "The initiative to install Skype-kiosks in the Aeroexpress terminal at Sheremetyevo Airport was a pilot project in Russia; the only other similar initiative was at the Tallinn Airport. For us, it is extremely important to provide our passengers with the most advanced technologies to make their journey with Aeroexpress as comfortable as possible," commented Nadezhda Dorzhieva, Press Secretary for the Aeroexpress company, on this development. "We believe that the Skype-kiosks will become very popular due to the free of charge roaming and the possibility to make free calls all around the world."