Aeroexpress Wins Digital Communications Awards 2013
Mar 1, 2013
As part of the annual conference Digital Communication in Russia 2013, which took place on 27 February 2013 at RIA Novosti's International Multimedia Press Centre, an award ceremony was held for winners of the Digital Communications Awards 2013.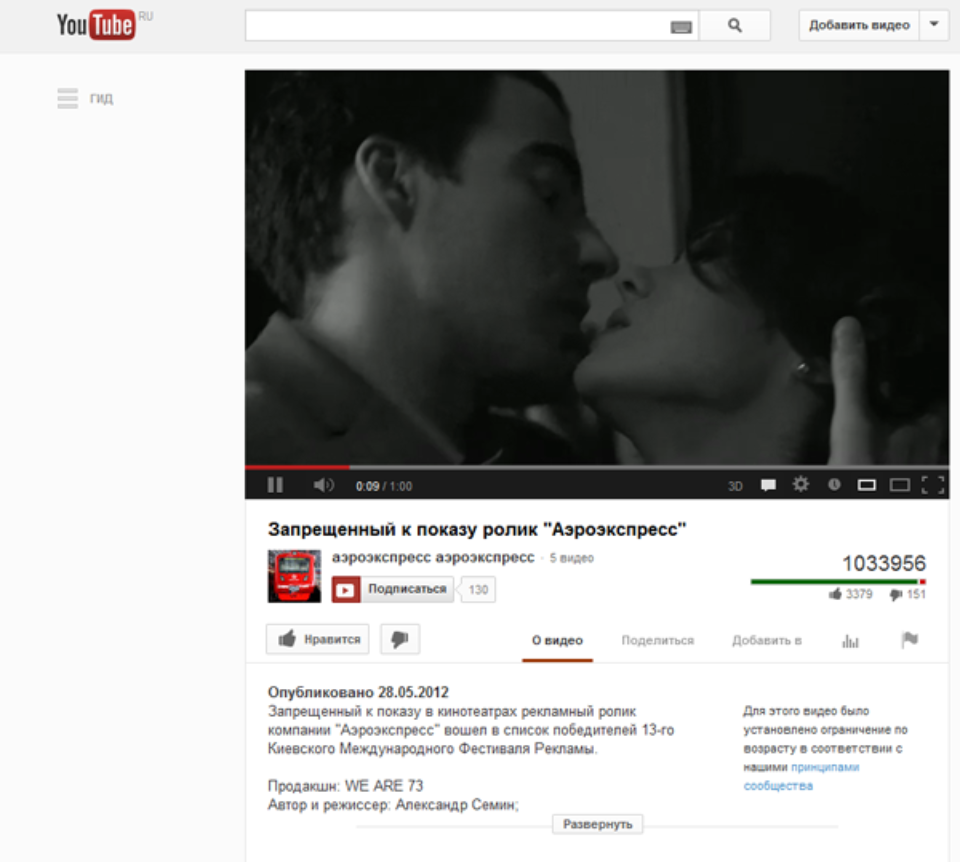 The contestants competed for the honorary diploma in 16 nomination categories. The Aeroexpress company received the award for the Best Viral Video nomination.
The video, called 'Adultery', was written and directed by Alexander Syomin and has already received more than a million views on Youtube.