Aeroexpress Chooses Double-Deck Electric Train Supplier
Feb 12, 2013
On 12 February 2013, the Aeroexpress company has officially revealed the results of the tender for supplying double-deck rolling stock to Russia. The final stage of the tender for supplying double-deck rolling stock resulted in a competition of three major engineering companies, as follows: Stadler (Switzerland), Alstom (France), and Škoda (Czech Republic). The victory went to Swiss Stadler, with whom Aeroexpress will conclude a contract for supplying a total of 172 railcars – 112 according to a basic contract and 60 according to two options.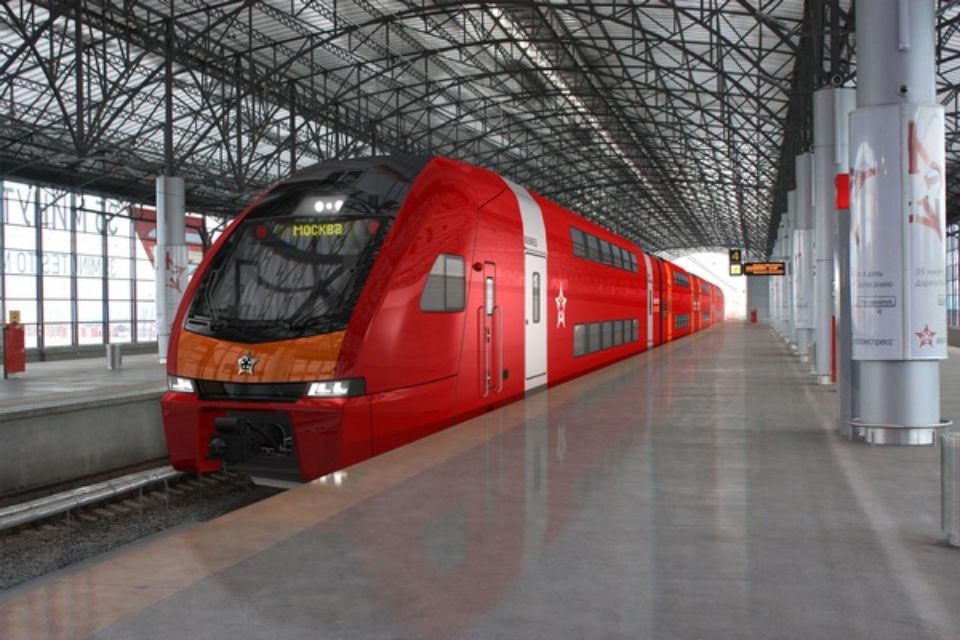 The Stadler Rail Group is the largest Swiss manufacturer of railroad equipment. The company focuses mainly on the regional and commuter services segment, light rail transit, trams, and also the production of rack railway vehicles. Stadler has extensive manufacturing capabilities, ranging from the development of transport means tailored to customers' specific needs to small- and medium-scale production and the re-equipment of rolling stock.
"It is only possible to resolve the problem of freight capacity shortage, connected with the constant growth of Aeroexpress trains' popularity and infrastructure-related limitations, by implementing a non-standard increase in terms of rolling stocks' spaciousness," stated Alexey Krivoruchko, CEO of Aeroexpress. "With the introduction of new double-deck trains, Aeroexpress trains' carrying capacity will increase by 30-40%".
The new trains will be put into service on routes to the Moscow airports as early as 2015. Rolling stock in Moscow will be fully renewed by the end of 2016.