Aeroexpress Racing Team Wins Silver in the 2012 Lada Granta Cup
Oct 16, 2012
On October 13-14, Kazan hosted the final eighth stage of the 2012 Lada Granta Cup. Upon completing all stages, the Aeroexpress Racing Team took second place in the team event, while Mikhail and Yury Loboda, pilots from the Aeroexpress Racing Team's crew 33, finished the individual classification race in second place.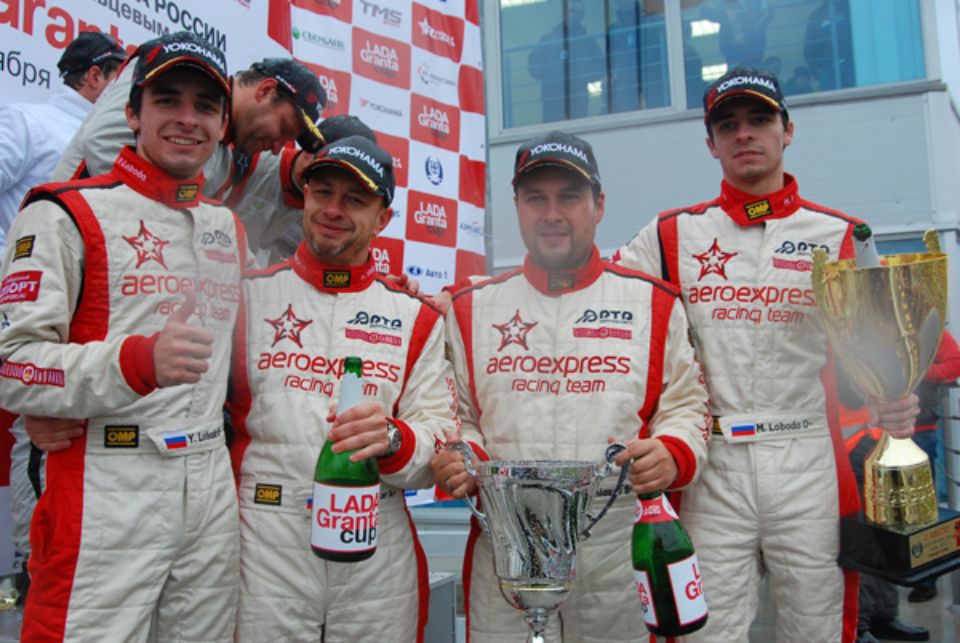 There were two crews representing the Aeroexpress Racing team in this competition. The first consists of brothers Mikhail and Yuriy Loboda (crew number 33), who are master sportsmen, thanks to which they have repeatedly taken the victory in the Russian Autocross Cup and successfully performed during two years of participation in the French Cup, Renault Clio. The second crew, under number 15, which includes the commercial director of Aeroexpress, master sportsman Rustam Akiniazov, as well as Boris Shulmeyster, who is also a master sportsman and a repeated winner of Russian and international competitions, as well as the vice-champion of Russia in the Touring-Lite class in 2011.
On the whole, the racing season proved to be successful for the Aeroexpress Racing Team. Both crews finished several stages of the Cup receiving awards on the podium. The Loboda brothers (crew 33) held the lead almost through the entire season. Dropping out of the race in several stages, due to either an opponent's mistake or a vehicle breakdown, cost these leaders precious points. The eighth stage, which took place in Kazan, turned out to be decisive in the fight for the victory in both the individual and team events. Crew 15 came in third in Saturday's race, which helped them to retain the leading position in the team event. Crew 33 was not able to finish the race on either Saturday or Sunday due to a technical failure. The bad luck, haunting the Loboda brothers all weekend eventually knocked them back to second place in the individual classification. Thus, the completion of the 2012 Lada Granta Cup saw the Aeroexpress Racing Team winning the silver medal in the team event and Mikhail and Yuriy Loboda, Aeroexpress Racing Team's crew 33 pilots, taking the award for second place in the individual competition of the Russian monocup.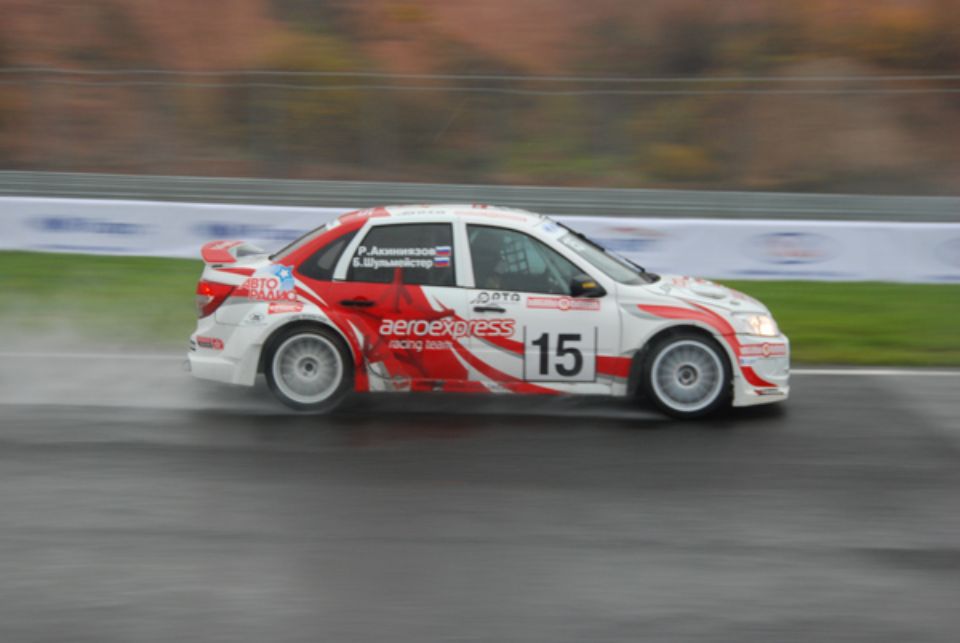 Reference:
The Lada Granta Cup is the AvtoVAZ racing series for road circuit racing, involving Russian motor racing stars. The championship, which takes place in eight stages, involved a special sports version of the new model Lada Granta, equipped with a 1.6-litre turbo engine with a maximum capacity of 235hp, 5-speed sequential gearbox and reinforced suspension. This season's stages were held on the best racing tracks in Russia and abroad: Hungaroring (Budapest), the Togliatti Ring, the Chaika Racing Track (Kiev), the Moscow Raceway, the Smolensk ring, the Nizhny Novgorod Ring, and Kazanring.