Aeroexpress Company Holds Meeting with Rolling Stock Suppliers
Oct 3, 2012
On October 3, 2012, the Aeroexpress company held an open meeting with participants in a tender for supplying double deck rolling stock. The event involved Aeroexpress LLC CEO Alexey Krivoruchko and Škoda Board Member and Sales Director Jaromir Jelínek, Stadler Sales Director for CIS Mathias Stöhr, Alstom Vice-President for main line development Jan Harder, and the Director of Siemens' "High-speed highways and suburban trains" Department Sergey Kofman, as well as representatives of these companies' technical and financial departments.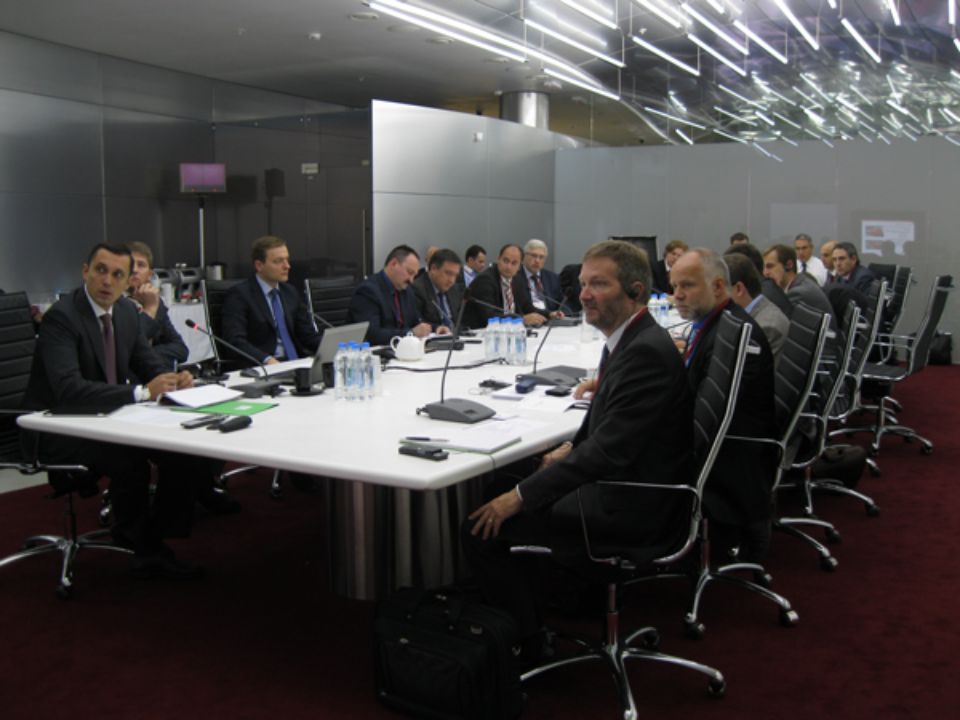 The objective of the meeting was to discuss the basic criteria and requirements for the double deck rolling stock, which the Aeroexpress company plans to purchase in 2015. A competitive procedure for selecting suppliers was launched in May this year. July saw the completion of its first stage, which resulted in determining the list of main contenders as follows: Alstom (France), Siemens (Germany), Škoda (Czech Republic) and Stadler (Switzerland). The company Molinari AG is consulting Aeroexpress with respect to this tender.
In his welcome speech, Alexey Krivoruchko noted "the importance of meeting with all contenders and the need for open dialogue with all suppliers". In turn, representatives of the participating companies reaffirmed their readiness to participate in the second stage of the tender, the results of which will be announced in January 2013.