Aeroexpress Launches New Trains to Domodedovo Airport
Aug 16, 2012
A total of seven 11-railcar ED4M electric trains have been supplied as a part of a contract signed by Russian Railways and the Demikhovsky Engineering Plant on December 30, 2011. All trains were provided to RZhD by the Demikhovsky Plant for further leasing to the Aeroexpress company.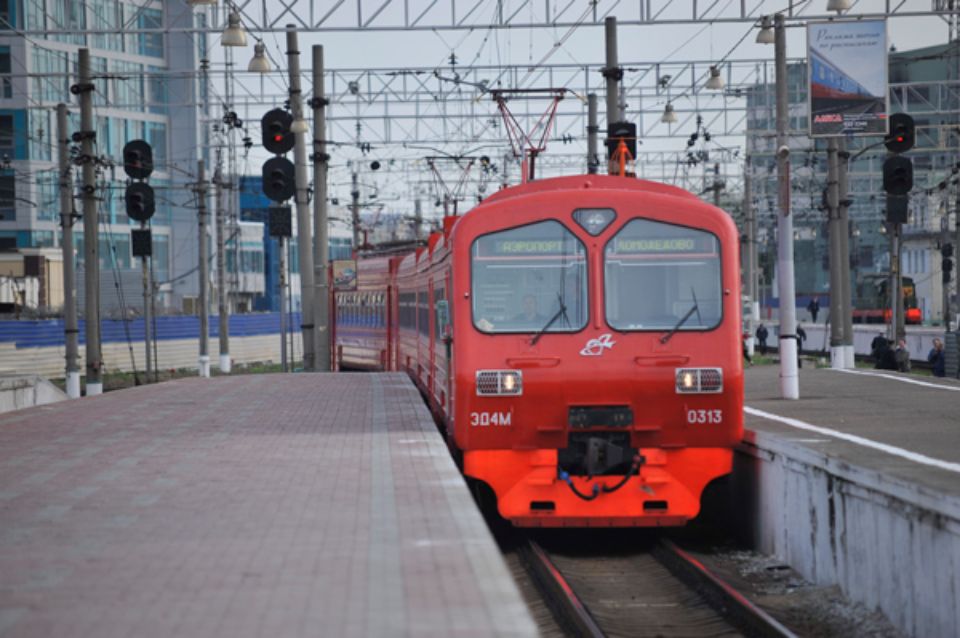 The delivery of the new trains will ensure the complete renewal of trains running on the Paveletsky Rail Terminal – Domodedovo Airport route. The trains possess quite a few design innovations, providing for a substantial improvement in passengers' comfort and safety. These include the installation of a new air conditioning system and the upgraded interior of the railcars. The new railcars' design also incorporates pressure-sealed gangways. The application of advanced materials has resulted in a significant reduction of the noise level in the cabin. Airtight sliding plug doors with local control buttons have also been installed, as well as gapless couplers, used to ensure that the electric trains run smoother. A modern on-board diagnostic system in real-time mode enables the monitoring of the electric train's technical state. The railcar's small windows can be opened at a high angle, increasing the fresh air in-flow into the cabin. Four railcars in each train set are equipped with eco-friendly toilets.
Aeroexpress has been providing rail services between the Paveletsky Terminal and Domodedovo Airport since 2008. "This route is one of the busiest," stated Alexey Krivoruchko, the Chief Executive Officer of Aeroexpress. "In just the first seven months of this year, we have carried more than 3.76 million passengers in this direction." This figure exceeds last year's value by more than 20.8%. The renewal of the rolling stock in this very direction has been an important step in work to improve the quality of passenger service. The new ED4M trains will run until 2015, when the Aeroexpress rolling stock in Moscow will be fully renewed with electric trains. We recall that the results of the tender for supplying double-deck rolling stock will be announced in January 2013.