Aeroexpress Racing Team Triumph
Aug 6, 2012
The drivers of the Aeroexpress Racing Team were triumphant in the fifth stage of the Lada Granta Cup, which took place at the newly-opened Moscow Raceway on August 4-5 as part of the Russian Racing Championship (RRC).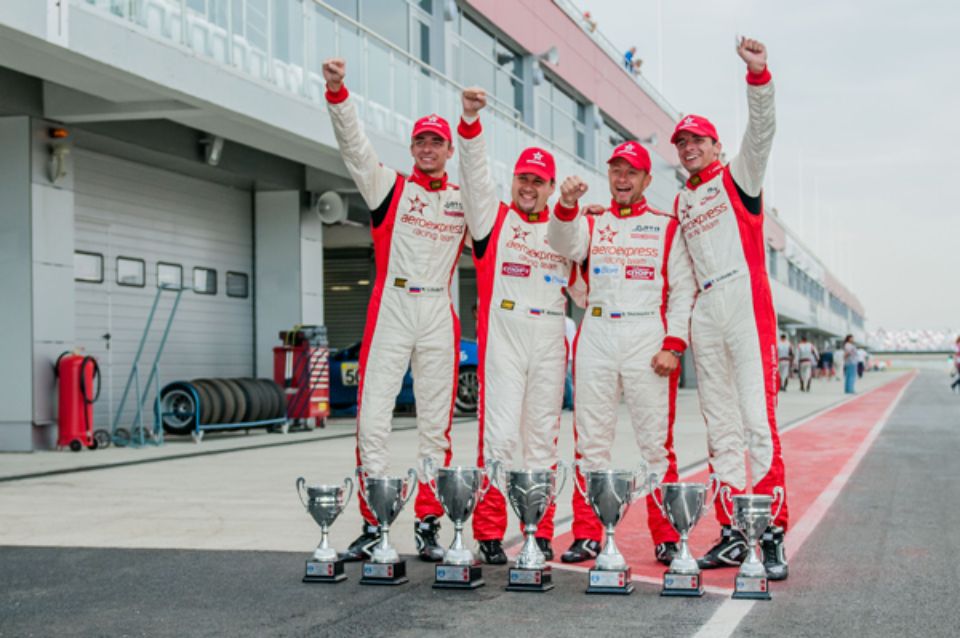 The Saturday race was one of the most successful for the Aeroexpress Racing Team this season. Having recorded the best time in the qualification round the day before, crew number 15 started the race from a pole position. Boris Shulmeister, who started the race, firmly took the leading position. The second crew (number 33) started fifth, but it did not prevent Mikhail Loboda from driving at high speed from the very first minutes. Rustam Akiniazov and Yuri Loboda joined the race for the leadership after a series of mandatory pit stops for new tires and changing drivers. Increasing the lead with every lap, both Aeroexpress Racing Team crews reached the finish: Yuri Loboda (car number 33) was the first to encounter the chequered flag and Rustam Akiniazov (car number 15) came in second.
The next day, a thunderstorm hit the Moscow Raceway before the second race began. Due to the fact that the track was unknown to the drivers, this became a real challenge after the rain. Rustam Akiniazov, who started the race from a pole position, lost control of his car when braking after a long straight road section and went off the track on the second lap. The race was finished for car number 15. The second crew of the Aeroexpress Racing Team continued the race and kept the audience on tenterhooks until the last minute. As a result, Yuri and Mikhail Loboda finished the second race and were third on the winners' podium!
Based on the results of the past two races, the Aeroexpress Racing Team is celebrating its victory in the team classification of the Lada Granta Cup's fifth stage. The other races that are still to come will be held in Smolensk, Nizhny Novgorod, and Kazan.