Travel on the Vladivostok Aeroexpress for RUB 20
Jul 9, 2012
At the end of July this year, branded red Aeroexpress trains will be put into operation in Vladivostok. The minimum fare is RUB 20.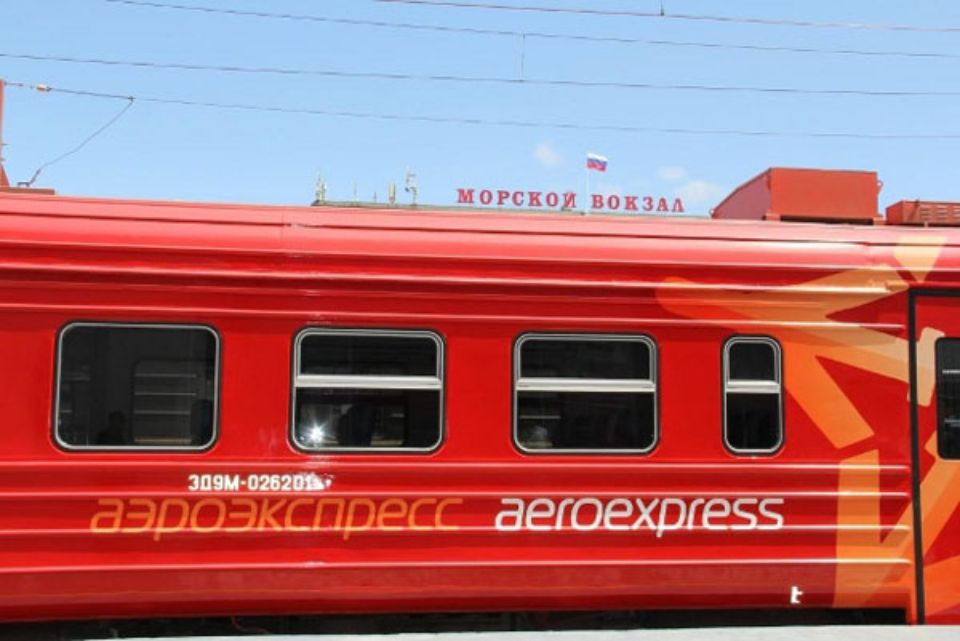 Aeroexpress trains will be integrated with the intra-city transport system and will run along with standard suburban commuter trains. Trains will operate across the route between the Vladivostok Rail Terminal and Knevichi Airport making intermediate stops at the Vtoraya Rechka, Ugolnaya, and Airport stations. The time interval for trips is two hours (as of September 1, 2012, it will only be one hour). The total travel time is 55 minutes (as of September 1, 2012, it will be 48 minutes).
The passenger rolling stock is ED9M trains produced by the Demikhovsky Engineering Plant. The trains consist of six cars designed with 475 seats. There is one business-class car, two standard cars, and three suburban carriages. A ticket for travelling in one zone will cost RUB 20 in suburban carriages, RUB 200 in standard class and RUB 350 in business class. All cars feature a climate-control system, video camera surveillance, and a public address system. Special guards provide security aboard all trains.
It is worth reminding that on 3 July 2012, Russian Prime Minister Dmitry Medvedev checked the readiness of intermodal transport services in Vladivostok. Having taken the opportunity to travel on Aeroexpress to the new Knevichi Airport, the Prime Minister stated: "This is a good train; it is very convenient. Now it takes less than one hour to get from Vladivostok to the airport." As stated by Alexey Krivoruchko, CEO of Aeroexpress: "The advantages of Aeroexpress trains over other transport modes in Moscow are undeniable. The annually growing number of passengers is proof of this fact." According to the company's statistics, more than 5.02 million passengers travelled on Aeroexpress trains in the first five months of 2012. This figure exceeds the result of the previous year by 22.9%.
Vladivostok will be the third city in Russia to have an organised intermodal transport system implemented. In 2008, Aeroexpress first appeared in Moscow, running from the centre of the capital to all three major Moscow airports: Sheremetyevo, Domodedovo, and Vnukovo. On February 15 of this year, Aeroexpress trains were also introduced to offer transport in the future Olympic capital – Sochi.