Guests of the 1520 Strategic Partnership Forum Assess Performance of Aeroexpress Trains in Sochi
Jun 3, 2012
The 1520 Strategic Partnership Seventh International Rail Business Forum was held in Sochi from 30 May to 1 June 2012. Fifteen major contracts and agreements were signed at the Forum between Russian and international transport and rail companies.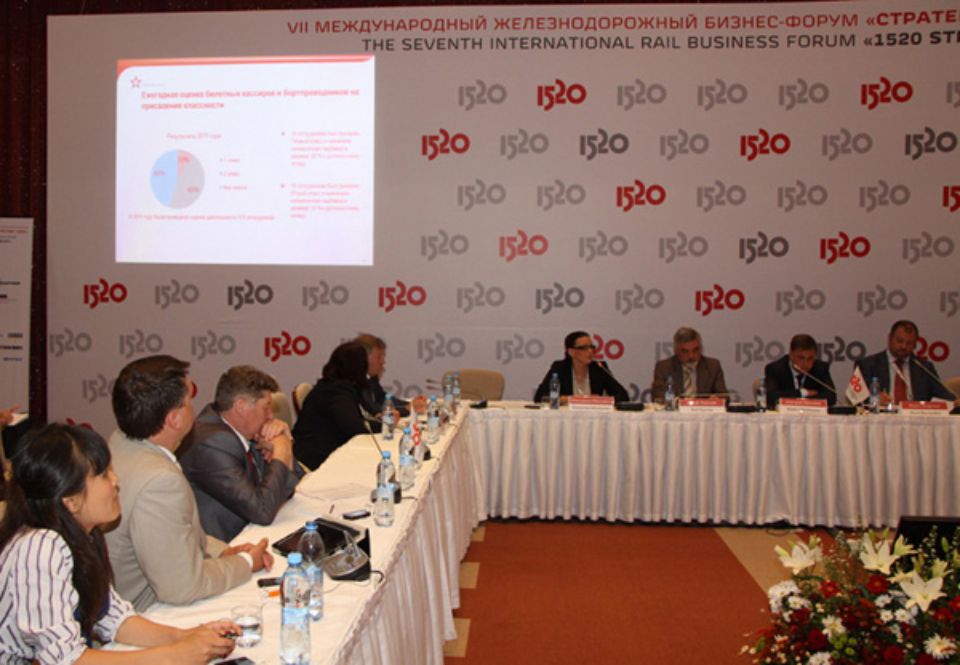 Of particular note was the partnership agreement signed between The Federal Passenger Company and Tver Rail Car Manufacturing Plant for the production of double-decker rolling stock which will operate across interregional routes. In April 2012, Aeroexpress appointed a consultant to select double-decker rolling stock. Prequalification of bidders for the delivery of the rolling stock was announced on 31 May 2012. New trains are slated to begin servicing Moscow airports in 2015.
On 30 May, the official delegation arriving at the forum (which not only included Russian railway company representatives, but also industry representatives from the CIS and further afield) had the chance to travel on Aeroexpress trains and inspect the company's rail terminal at Sochi International Airport. While speaking to guests about the launch of intermodal transport services in the resort city, Alexei Krivoruchko, CEO of Aeroexpress, summarized the initial results of operation in Sochi. More than 12,000 passengers took advantage of the comfortable branded red trains since they were first put into service on 15 February 2012, including more than 8,000 suburban passengers. This fact alone more than justifies the decision to integrate Aeroexpress trains into the intra-city transport system.
Aeroexpress took part in the 'Generation 2020: New Standards of HR Policy' round table, where Ekaterina Obychaiko, Head of the Aeroexpress Corporate Training Centre, described types of professional motivation for staff, focusing on the 2020 generation. One clear example of such work is the 'Best Professional' competition for ticket sellers, held annually by the company.
"The 1520 railway system is a connecting link between the most important world economic centres: the European Union and the Pacific Rim", stated Vladimir Yakunin at the Forum's opening ceremony. According to Yakunin, the overall task is to establish a logical system of relations with partners from the CIS, the Pacific Rim, and Europe to solve key issues related to developing railway transport services.
Vladimir Yakunin emphasized that the annual Forum has now become a milestone event for all those involved in the railway industry. Round-table and session discussions allow executives to more fully understand ongoing processes in the industry, which, according to Yakunin, has a positive effect on the quality of decisions being made.