Aeroexpress Racing Team Ranks as Leader in the Lada Granta Cup
May 27, 2012
On May 26-27 in Togliatti, the Aeroexpress Racing team took the lead in the second stage of the Lada Granta Cup. The team's pilots are brothers Mikhail and Yuriy Loboda, who showed the best result, gaining 41 points according to the overall results of the two races.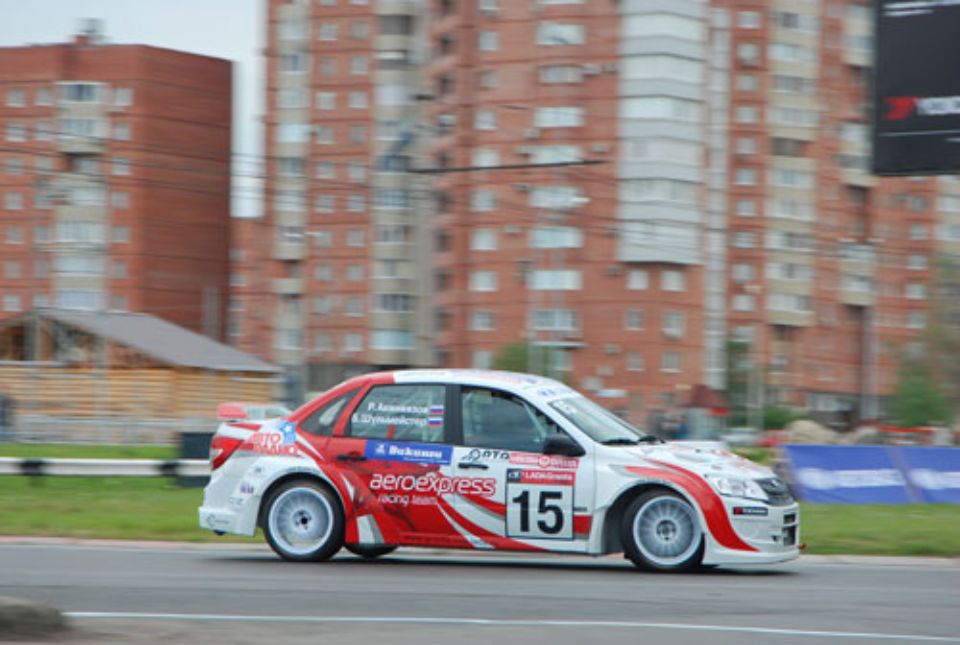 The races were held on the Togliatti Ring track, which runs through the streets of the city and is one of the most difficult tracks for sports car racing, due to the numerous turns, short straights and mass of irregularities inherent to any urban roads. It is also worth noting that this season several changes were introduced to the format of the races. In particular, the two were qualifying rounds. Based on the results of the first, the starting grid for the first race was formed and, according to the results of the second qualification, participants started the second race.
There are two crews representing the Aeroexpress Racing team in this competition. The first consists of brothers Mikhail and Yuriy Loboda (crew number 33), who are master sportsmen, thanks to which they have repeatedly taken the victory in the Russian Autocross Cup and successfully performed during two years of participation in the French Cup, Renault Clio. The second crew, under number 15, which includes the commercial director of Aeroexpress, master sportsman Rustam Akiniazov, as well as Boris Shulmeyster, who is also a master sportsman and a repeated winner of Russian and international competitions, as well as the vice-champion of Russia in the Touring-Lite class in 2011.
Mikhail and Yuri Loboda, crew numbered 33 from the Aeroexpress Racing team won the first race by a wide margin. Second place went to pilot Mikhail Tyagunov from the Yokohama team, and third place went to the Avtokom-AFSO team, including Mikhail Maleev and Vladimir Nikolayev.
In the second race, both our crews started last, with only 13 crews participating in the race. Due to technical problems with their vehicles, Aeroexpress pilots were earlier forced to miss the second qualifying race, which automatically cast the team into the last starting position. However, despite this, in the very first minutes of the race, both vehicles of the Aeroexpress team rushed ahead, entrenched in the third and fourth positions. And in the second race, one of the crews of the Aeroexpress Racing team, consisting of pilots Mikhail and Yuriy Loboda, finished third. The second crew, consisting of pilots Boris Shulmeyster and Rustam Akiniazov, placed seventh.
There are still six stages remaining in this competition – in Kyiv, Smolensk, Nizhniy Novgorod, St Petersburg, Moscow, and Kazan.