In the Footsteps of Formula One
May 10, 2012
The Lada Granta Cup 2012 started in the first weekend of May at the Hungaroring racing circuit, where the Hungarian Formula One races are also held. The Aeroexpress Racing team is among the participants. The Budapest-round races were held together with the FIA World Touring Car Championship. In Russia, the racing series will be held as the Russian Racing Cup.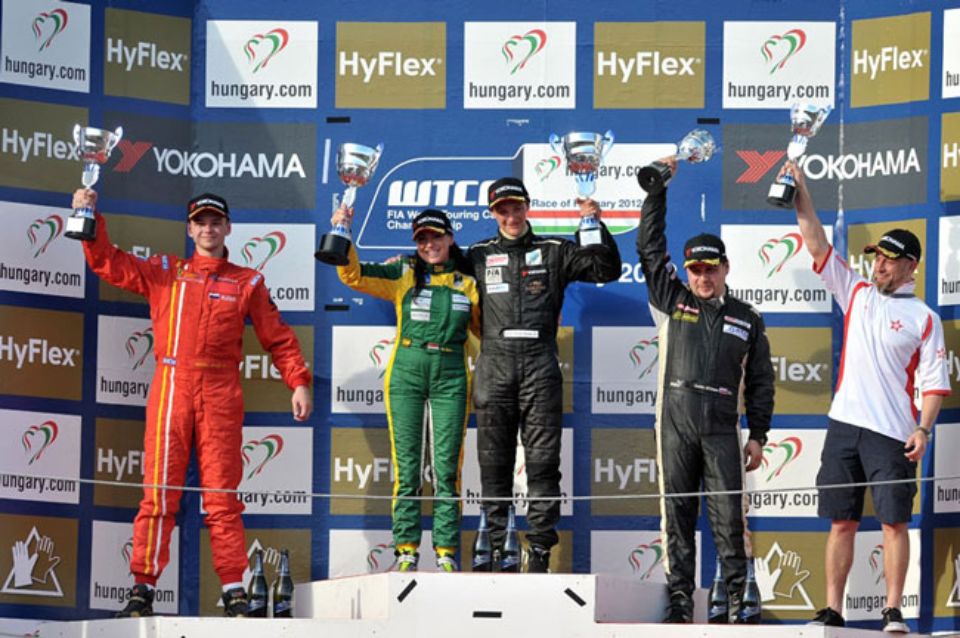 Drivers participating in this round drive similar cars, equipped in accordance with the international touring requirements. The Ladas, equipped with a turbo charged petrol engine delivering 240 bhp, a 6-speed sequential manual transmission, heavy-duty brakes, and racing slicks, are serious sports vehicles, as evinced by some spectacular and intense racing in Hungary. The Aeroexpress team finished the race with a bronze.
Another seven races are ahead and will be held in Togliatti, Kiev, Smolensk, Nizhny Novgorod, St Petersburg, Moscow, and Kazan. The Aeroexpress Racing team consists of two crews. Brothers Mikhail and Yury Loboda, in number 33, are young sportsmen with the Russian academic qualifications of Candidate of Master of Sports. The second crew, car 15, includes highly-experienced drivers: Rustam Akiniazov, Candidate of Master of Sports, and Boris Shulmeister, Master of Sports, winner of many Russian and international competitions, and Champion of Russia in 2011.
The Aeroexpress Racing Team participated in the Lada Granta Cup in 2011, when it won bronze. "This year we are sure we are in with the chance both to repeat our previous result, and even improve on it" said Rustam Akiniazov, head of the Aeroexpress Racing team and Commercial Director of Aeroexpress.