Fyodor Emelyanenko Visits the Aeroexpress Office
Jan 13, 2012
Fyodor Emelyanenko, the Russian mixed martial arts fighter, visited the Aeroexpress office today. Fyodor is a four-time MMA world heavyweight champion according to Pride FC, and two-time and three-time champion according to RINGS and WAMMA respectively. Fyodor is a four-time world champion and five-time Russian champion in combat sambo, Honoured Master in combat sambo and International Master of Sport in judo.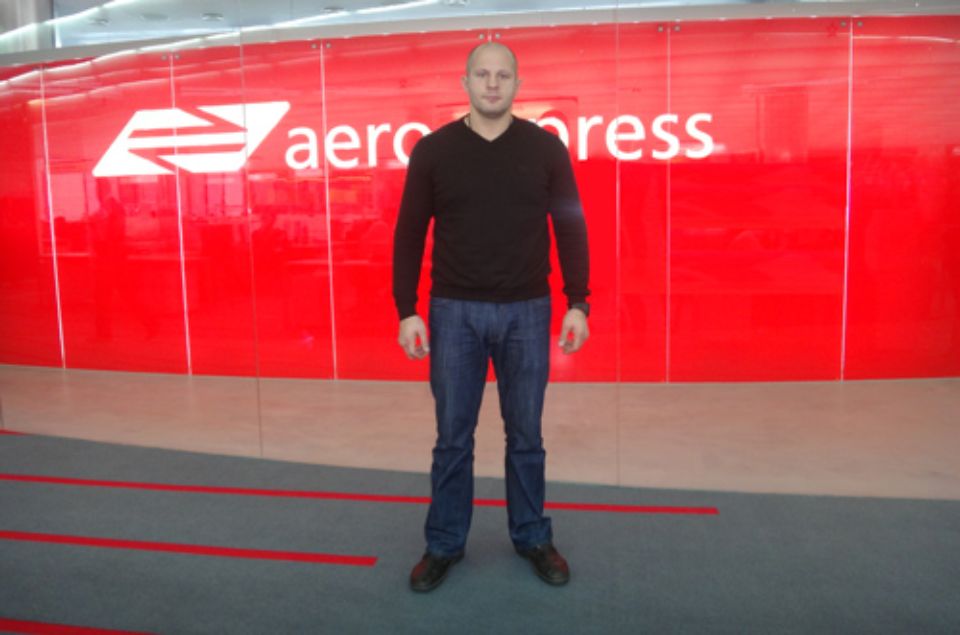 Fyodor has left for South Korea to visit the Third East Asian Open Sambo Championship, taking place from 15 to 17 January as an honoured guest, together with Vadim Finkelstein, President of M-1 Global. Such support will be a great inducement for the Russian team participating in the competition.
Aeroexpress wishes the best of luck to our athletes!