Aeroexpress: A New Look for the New Year
Dec 21, 2011
Aeroexpress, a provider of railway passenger transportation services between the centre of Moscow and its airports, has made an announcement on its rebranding. During 2012, Aeroexpress is going to change its corporate visual identity, including the look of the trains and terminals, and employee uniforms.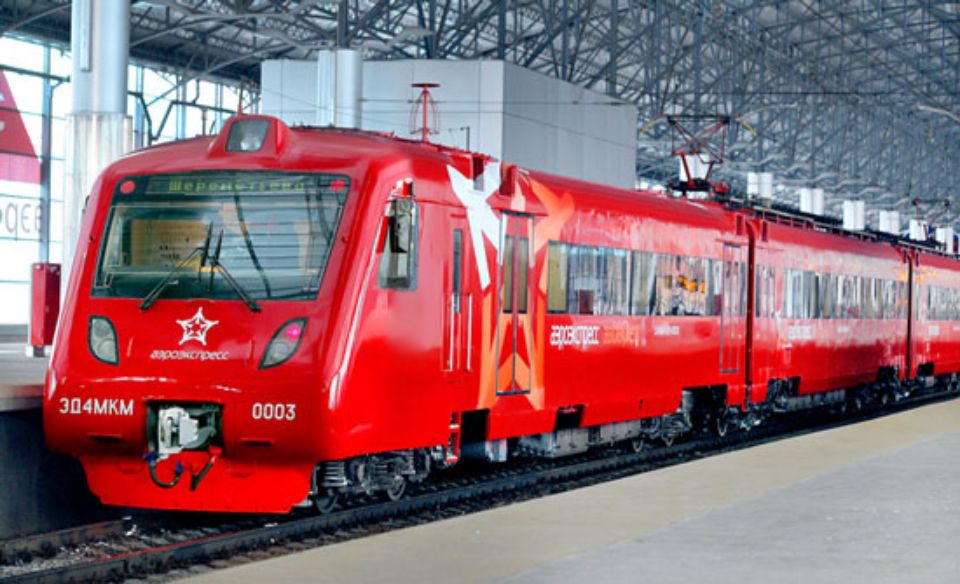 Aeroexpress' updated look represents a natural progression, given all the changes which have occurred at the company over the past several years: modernization of rolling stock, deployment of innovative technologies, constant improvement of the range and quality of services, and partnership programmes with leading mobile operators and travel agencies. As a result of such rapid development, Aeroexpress has become a modern high-tech company, providing its passengers with a convenient way of travelling between Moscow and its airports on trains which always run on time. Aeroexpress' corporate identity had not previously been changed since the company was established, thereby prompting the decision to update it.
"Aeroexpress is directly associated with aviation and airports. That is why our creative team decided to focus on this subject", said Svetlana Petrova, Managing Director of Indeed Brand, the winner of the tender for the development of the new corporate identity. The new logo comprises of five aeroplanes flying in different directions and forming the shape of a star. The planes pinpoint the branded red trains as the starting point for any journey, and the star is a symbol of Moscow, the airports of which are served by Aeroexpress trains. The only thing to remain unchanged in the new corporate identity is the colour red, representing the company's dynamism, leading position, and commitment to achieving its goals.
"The coming year will represent a new stage in the development of our brand", explained Alexey Krivoruchko, Chief Executive Officer of Aeroexpress. "It will involve expansion to the regional market of intermodal transportation services, improvement of rolling stock by installing air conditioning systems in all trains by the beginning of summer, and a complete corporate rebranding. After six years of existence, Aeroexpress has truly distinguished itself. Not every brand manages to reach that stage, even the most popular ones."